How to Build a Real Estate Team Compensation Plan
Top Teams Coach and Consultant Verl Workman Shares His Best Advice for Teams on How to Structure Sustainable Compensation Plans That Can Help Incentivize Agents, Increase Commissions and Generate More Revenue
It's a common refrain heard among real estate teams. As soon as business picks up and the workload surges, the team leader recruits new agents with a handsome commission offer to lure top talent.
But as the deals roll in, the team leader wonders if she might be better off saving the money she's paying her new agents in commissions. So the team leader cuts the agents, resumes the heavy lifting on the production work, and, once again, discovers she's lost her work/life balance.
There is a better way, says Verl Workman, CEO and Founder of Workman Success Systems, who's helped more than 600 top real estate teams win listings and increase productivity by taking a more intentional, strategic approach to designing a team compensation plan.
The trick, he says, is to organize teams to improve efficiencies in how they deliver their services and structure compensation so that it incentivizes agents and leaves enough room to sustain the team's total profitability.
5 Rules to Compensate Team Members and Increase their Value
As illustrated in the above scenario, compensation is the "No. 1 thing that team members screw up the most," says Workman. "I often hear team leaders say, 'I made a lot more money when I was on my own,' and I tell them, "'That's because you did it wrong.'"
Workman has found that when teams build compensation correctly, people stay longer, and team leaders are able to actually reduce the amount of production they need to contribute. Here are 5 tips to help you set up a solid commission plan that will help sustain team growth and keep agents happier over the long term.
1. Find Your Formula to Compensate Agents
Compensation has evolved into many creative formulas, from straight desk fee plans, in which an agent pays a monthly office fee while earning a 100% commission on sales, to sliding scale splits and salaried models.
While many real estate teams pay a 50/50 commission split, Workman notes that team leaders who pay a 50% split yet incur all the expenses associated with the sale may be cutting themselves a bad deal. Not only are they overextending their profit margins by not accounting for operational costs, they're less inclined to provide referrals to agents on the higher split.
As a rule, the top teams coach and consultant recommends team leads find a commission formula that will leave 50% profit for the team after covering costs, including advertising, marketing and lead gen. Workman prefers a sliding scale to incentivize buyer's agents, such as:
40/60% on first two deals
45/55% on deals 3 and 4
50/50% on deals 5 and over
Listing agents, on the other hand, may see a 25% to 35% commission, especially in today's challenging environment in which houses sit on the market longer. The longer the homes stay on the market, the more it costs the team.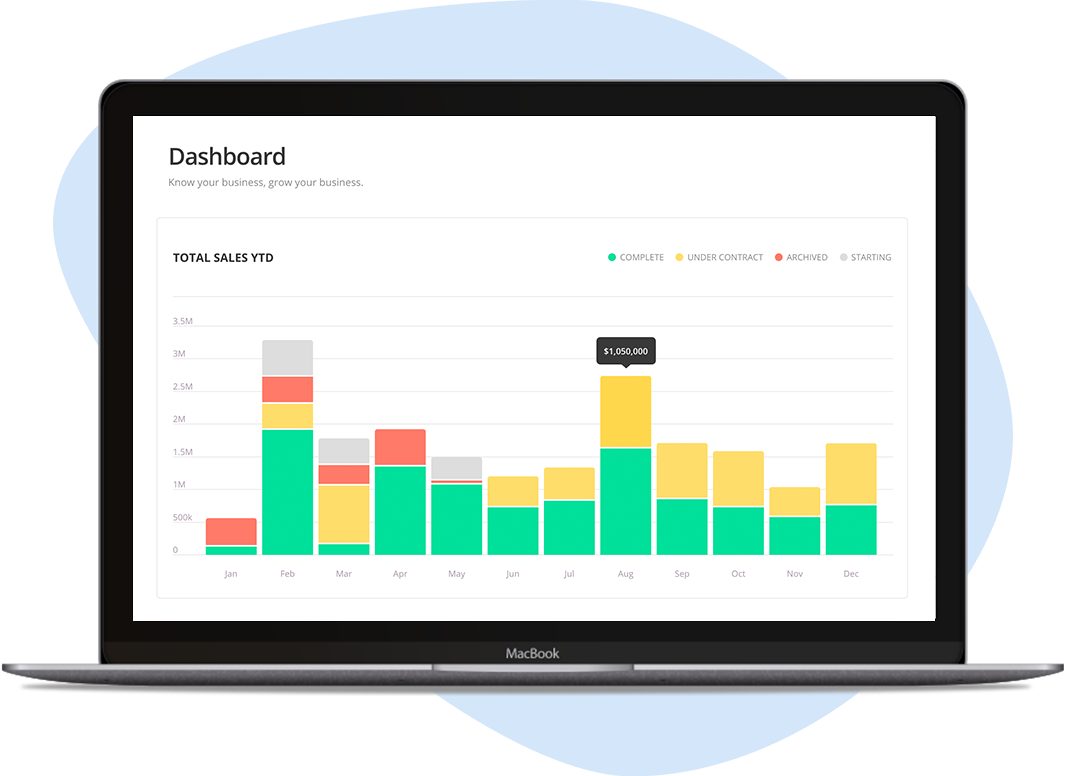 Part of a Real Estate Team?
Dotloop for Teams empowers over 2,000 teams with custom transaction templates, automated compliance, reporting and more. No more sharing login information.
2. Playing the Volume Game
Of course, the split is only part of the formula, as volume can play an even bigger role in the ultimate revenue earnings. Time and time again, real estate veterans like Workman see well-coached agents who are making lower commission splits out-earn independents making a 90% split yet are "left to their own devices."
"I always ask the agent, 'What's more important — making more on the commission split or the money you're taking home to your family?'" he says.
Remember, agents who are receiving many quality leads at a smaller commission split are still making more revenue than those on a higher commission split who are struggling to find leads.
Teams can help by offering a specialization of skills spread among the listing and buying agents, transaction coordinators and team leads.
"I believe teams are the future of real estate because they'll be able to create high-volume environments that allow real estate pros to specialize," says Workman.
3. When to Lead and Not List
According to Workman, top-producing agents leave hundreds of thousands of dollars on the table by personally representing buyers and/or showing properties rather than focusing on building the team and generating leads and listing homes. In practice, Workman says every listing should close 6 to 8 leads and close 1 1/2 buy side transactions every month. If you're not doing that, you may be trying to work too many sides of the business.
"Buyers are timesucking animals!" Workman laughs. "While we love buyers, there are simply other things in life we love more. You spend two hours getting a listing and 20 hours working with a buyer. When you get a listing, you get the listing plus you close an average of 1 1/2 buy sides. When you get a buyer, you spend 20 hours and you get one sale. There's no mathematical justification. I love my buyers' agents because they get to do what they love, but listing agents get the highest return on their time by prospecting, listing homes and negotiating contracts. Everything else should be delegated."
Rather than scheduling and showing houses, team leads should be focusing on business and people development. As Workman notes, if you're a team leader trying to scale a team, selling houses should not be part of your job description.
"When team leaders build operational excellence and develop their people to list and sell and make it rain, they don't need to go out on listing appointments and show houses," Workman says.
As a rule, Workman advises team leaders to limit their individual contribution to 25% of the team's total production and get out of the typical "day to day." This can be hard for team leaders and top producers to hear – especially, Workman says "when everything they do is in their head and heart and they can't imagine turning over their clientele to agents who haven't had those same experiences."
Systems and processes can help team leads get out of production. As a rule, the top coach recommends teams use a system and process for anything they do three times or more, such as dotloop's time-saving tasks and templates.
ShowingTime can also help by automating the scheduling of showings. "One of the biggest hassles with listing properties is the coordination of the showings of the home, and it takes all of these hours away from a listing agent who's used to having to schedule and pull all the parties together. ShowingTime is not a maybe-you-should-try-it-tool," Workman says, "It's an essential tool in real estate."
4. Earn Your Full Commission with Clients
RealTrends 2022 research found that total gross commission is about 4.94%, a drop from 5.4% in 2012. With a Redfin report finding the typical U.S. buyer's agent commission was 2.63% of the home-sale price in late 2021, this leaves the listing side commission at approximately 2.3%.
These findings are not surprising when you consider 2021's hot market, in which houses sold extremely fast. In turn, sellers, who didn't see any differentiated value in their listing agents, began to apply downward pressure on commissions.
"Most listing agents don't know how to sell their services, so they discount them," Workman says. "There has to be a value exchange. You have to position yourself in a unique way that the client says, 'I don't care what you ask, I want your services and your marketing."
Agents can stand out in their markets by using efficient and sales-enabling tools such as Listing Media Services and Listing Showcase from ShowingTime+. For instance, Listing Media Services, which offers interior and exterior photography, interactive floor plans, virtual tours and more, can help generate and engage more interested buyers – a helpful benefit to sellers.
Workman says it's important that agents not only use tech tools that can help the team's overall productivity but also how to market these tools, which can help save clients – as well as agents – time and money.
5. Find Leads in Life Changes
When increased interest rates slow real estate demand, the "river of real estate" as Workman calls it, continues to flow with buyers and sellers going through those inevitable life changes, such as a death or divorce. Using a program aptly titled "The Shift," Workman coaches are teaching their team leads and listing agents how to adopt consumer messaging that can identify and convert buyers and sellers going through these changes.
Harvard's The State of the Nation's Housing 2022 report published mid-year found that despite rising interest rates, the near-term outlook for housing demand remains "still largely positive." According to Workman, this is because people are continuing to move, whether for a new addition to the family or, in the case of empty nesters, a decision to downsize.
"Life events don't stop because of interest rates," he says. "People continue to move." To engage these buyers and sellers, the coach and his team have created new trainings, like the Interest Offset program, which helps defray the higher rate cost to the client.
For example, if a buyer started looking at houses when the interest rate was 3-5% and it's now 6-8%, the difference in what it will cost them to buy a house today over the next five years may be $35,000.
"So the team's job is to find a property where they can negotiate $35,000 in a discounted price, points from the seller or maybe in closing costs," Workman says. "We're learning that these types of programs are helping to get more buyers that were out of the market reengaged and looking again."
The Future of Real Estate Agent Compensation
As long as inventory remains tight and there are more agents than listings, the buy-side commission rate may continue to fall, meaning agents will have to earn their worth and increasingly prove their value to clients. Automated systems and processes like time-saving tech that engages buyers for listers will become more critical.
Workman also foresees more salaried agents due to the changing landscape of compensation and the growing role teams will play to sustain a high volume environment.
"Some people want the stability and security of a paycheck, so putting them on a salary gives them stability," says Workman. "Others are more entrepreneurial and are willing to work on commission because the upside is bigger. There's no one camp of thought, and it could be that we have mixed team models."
Whatever direction compensation models take in the future, Workman says it's important that teams avoid using high splits to recruit but rather design compensation to incentivize the agent while building a source of scaleable revenue that will sustain higher volumes and greater productivity for years to come.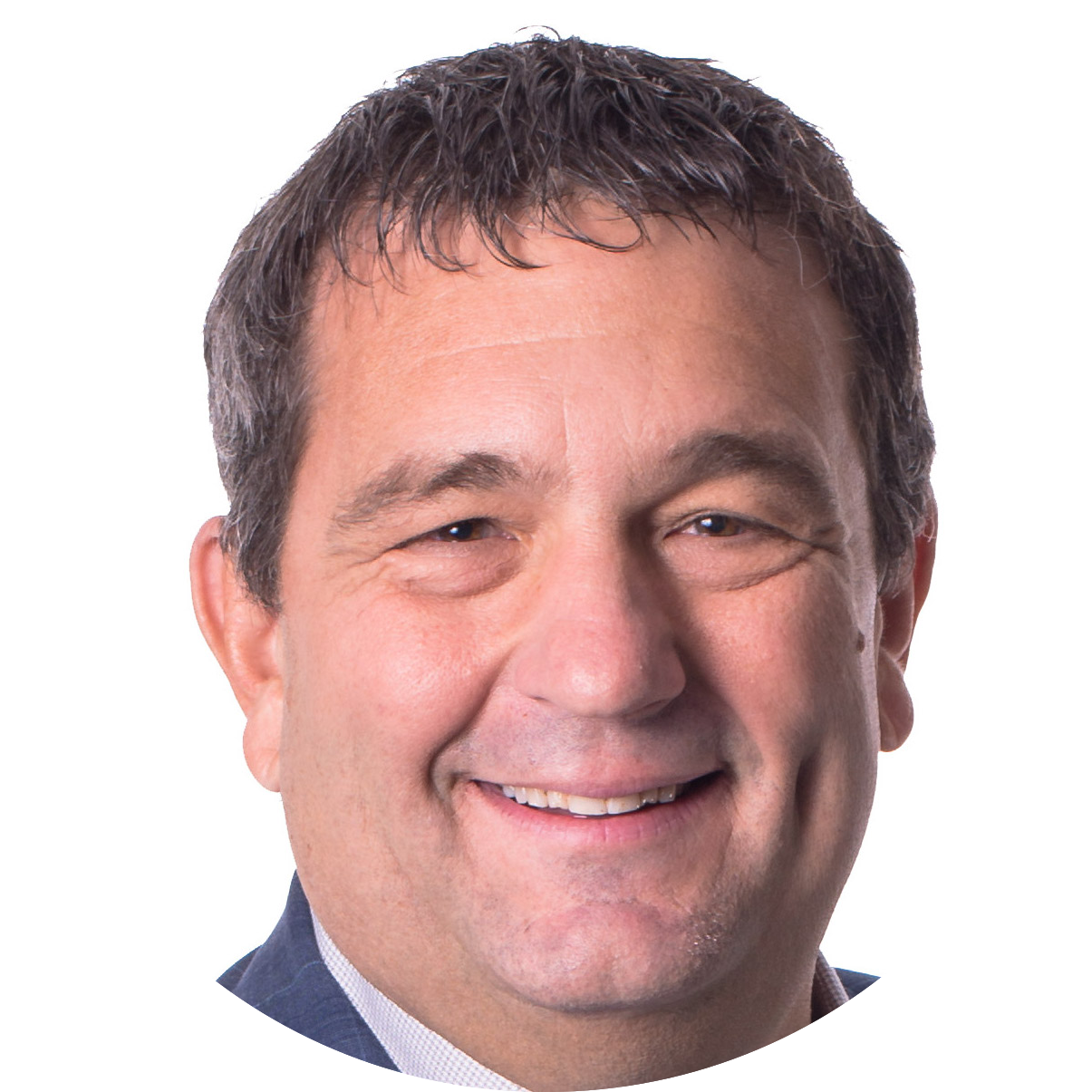 Verl Workman
Verl Workman is the Founder and CEO of Workman Success Systems, a business coaching company that focuses on real estate teams and companies. Over his 20-year career, Verl has delivered more than 1,000 seminars, webinars, keynote addresses and other motivational messages to real estate agents, teams and brokers worldwide. Verl's approach to business consulting focuses on the totality of a business, utilizing systems and processes to create Predictable Greatness. Learn more about Workman Success Systems.