5 Ways Transaction Coordinators Can Better Serve Real Estate Agents
5 Tech Tips Transaction Coordinators Can Follow to Help Agents Deliver an Elevated Client Experience
Transaction coordinators, want to make your agent look like a hero? Agents, want to empower your transaction coordinators? Follow these 5 tech tips and watch your buyers and sellers emerge the winner.
Transaction coordinators can take the controls and accelerate the transaction while raising the bar on the client experience with these easy-to-implement steps.
1. Stay Connected with Email Templates
Automated (and free) email communication templates help buyers and sellers stay in the loop as the deal progresses. Transaction coordinators can choose from 9 listing-side email templates and 10 buyer-side email templates to facilitate every task, from opening escrow to communicating closing details.
2. Act on Behalf of Agents
Transaction coordinators who are using dotloop for Teams are empowered to act on behalf of real estate agents and carry out any action as if they were the agent. For example, they can share documents and collect eSignatures; however, any signature or initial field that the transaction coordinator signs will still reflect those actions coming from the transaction coordinator on the activity log so there's never any question of who did what.
Transaction coordinators can also help act on behalf of busy Premier Agents by facilitating the client review process. Once a transaction reflects a "sold" or "archived" status, the transaction coordinator or agent can navigate to the People section of the loop and ask for a Zillow review by either clicking on the automated review request message or creating a custom message of their own. The client will receive a message, allowing them to easily submit their review directly into the agent's Zillow profile.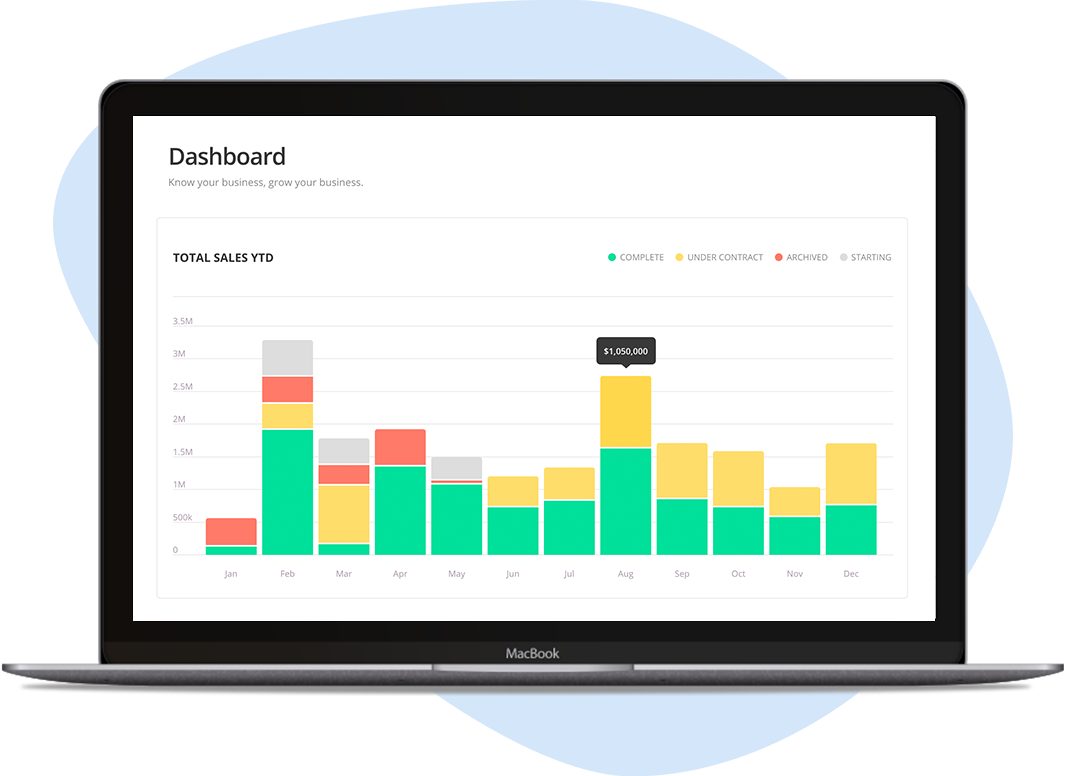 Part of a Real Estate Team?
Dotloop for Teams empowers over 2,000 teams with custom transaction templates, automated compliance, reporting and more. No more sharing login information.
3. Shine the Light on Open Houses
A well-run open house can provide a significant source of lead gen. Transaction coordinators can help busy agents take care of the details, like capturing leads with a digital sign-in at the door or running a Facebook live stream. They may also upload contact info of open house attendees who don't make an offer into the listing loop for follow-up.
Buying agents' transaction coordinators can expedite offers received at the open house by starting a loop for an offer, pre-loaded with the contract, financials and buyers' autofilled information. When the client says "yes" to a house, everything will be ready for the agent to submit the offer in less than 10 minutes.
Before the open house begins, listing agents' transaction coordinators can prepare a listing loop loaded with vital documents, such as seller disclosures, seller home improvements, lead-based paint disclosure, and a list of financial products. Then when a buyer makes an offer, the agent or transaction coordinator can simply create individual folders within the loop to grant them access to the documents.
4. Run Compliance
Dotloop makes it easy to run real estate compliance with automated workflow templates that streamline the transaction review and approval process. By default, the dotloop for Teams and Business+ platforms provide two customizable workflows with a Listing Review and a Buying/Contract Review.
The new dotloop 2.0 Admin Compliance features, now in beta, make it even more seamless with drag-and-drop, taggable "sticky notes" to place messages in precise context of documents, color-coded badges for quick status identification and a new compact view that enables transaction coordinators to preview documents within the Preview Pane without having to go through the Document Editor.
5. Assign Tasks
Transaction coordinators can help agents stay organized and keep the transaction on track by using tasks, itemized to-do lists that alert the transaction coordinator and others when certain tasks need completion by a certain date.
Transaction coordinators also have the option of creating Tasks Templates, preloaded task lists that can be loaded into a loop and assign tasks to people by default. Dotloop's free Tasks and Templates include an Offer Checklist, Listing Checklist and Closing Checklist.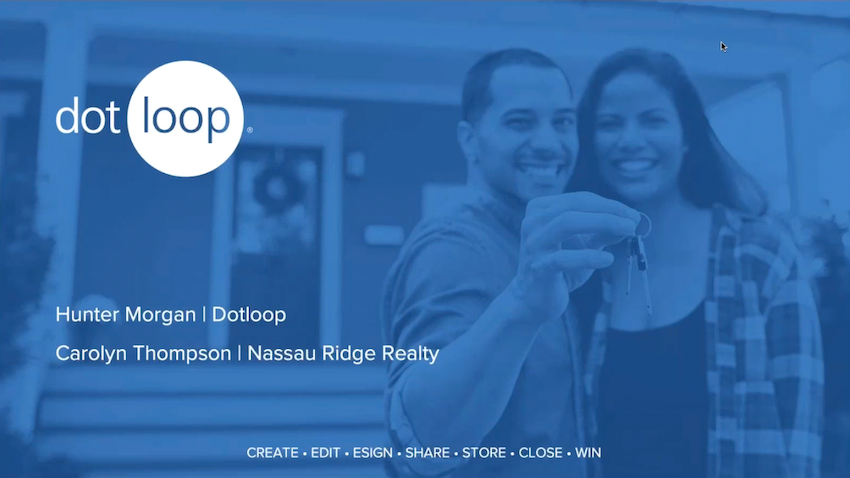 Dotloop for Teams allows transaction coordinators to perform all of the above functions on the agent's behalf while being logged into their own account.