6 Ways to Use Dotloop for Onboarding New Real Estate Agents
How Do Successful Brokerages Onboard New Agents?
Successful brokerages have a secret when it comes to onboarding new agents. Not only do they use dotloop to create, share, eSign, store and gain compliance for their transaction documents — they also use this multipurpose real estate platform to manage new hire paperwork with many added benefits.
Here are six ways you can use dotloop to onboard your new agents quickly and effortlessly:

1. Make a tech-forward first impression

Leading brokerages know that dotloop makes a great first impression and thus offers a compelling recruiting tool. By introducing agents to dotloop's digital platform early in the relationship, brokerages instantly position themselves as a tech-forward firm. Agents are also instantly attracted to the clear, time-saving benefits it provides them and their clients.
"We literally sign up our agents with the company via dotloop. That allows agents joining the company to see that this is not just a resource that we're selling them on — this is a resource that we're really using inside our company. If this is a great experience for you, imagine what it can do for your customers." – Craig McClelland, CEO, Metro Brokers
2. Create an online HR admin

By creating a Tasks list or Tasks template within Loops, you can create an itemized to-do list that helps you and your new agents stay organized during the onboarding process.
Coldwell Banker, The Real Estate Group with 50+ offices in Illinois and Wisconsin, uses dotloop dashboards to onboard their approximate 1,400 agents and employees.
The Tasks view manages all the documents new agents need to fill out and sign before they begin work, including 1099s, non-disclosure agreements and basic personal information. Each of these lists can be created within a loop or loaded from preset templates created by you or your office.
Also, to help manage your panel of candidates, you can upload a photograph of each interviewee and their resumes.
3. Make it mobile-first

Dotloop's responsive mobile platform enables your agents to complete their paperwork wherever they are. There's no need to hunt down a scanner or even boot up a laptop. With dotloop, they can eSign, submit and store all onboarding documents from their phone or tablet.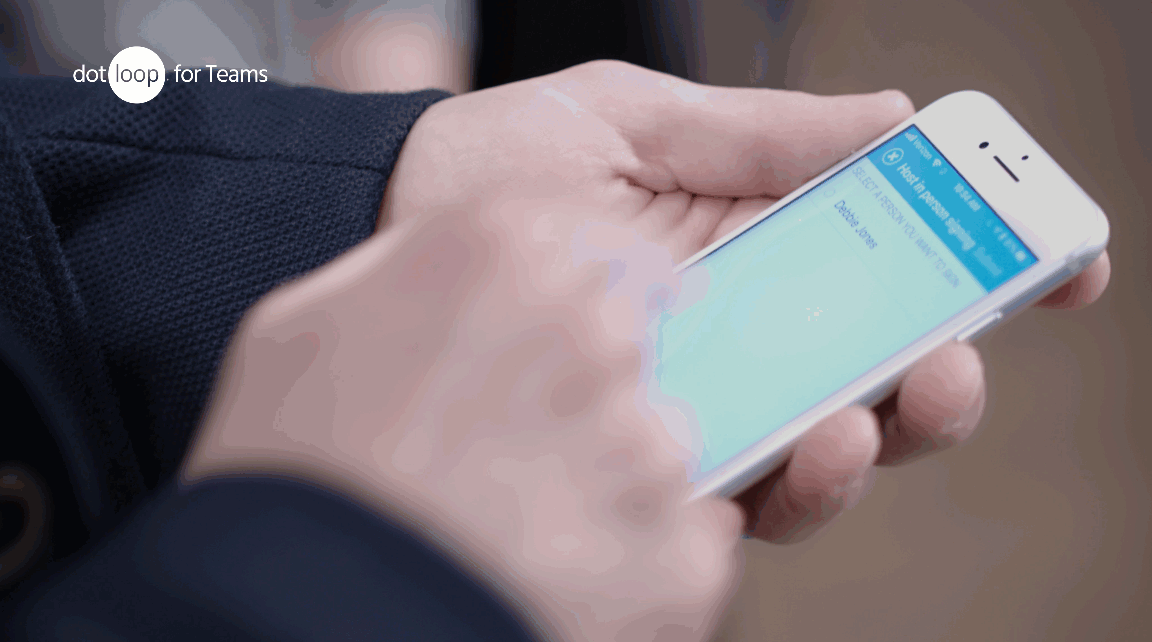 Many brokerages, like NYC-based Real Broker, one of the fastest-growing virtual brokerages in the U.S. with virtual agents spanning 25 states, understand the power of mobile-first thinking in a remote world where the speed of the transaction often determines the outcome of a close.
"This is not just what people are wishing their business interactions were like. This is what they are experiencing in everything from their banking and investing down to hailing an Uber." – Tamir Poleg, CEO, Real
4. Store onboarding documents easily

Thanks to dotloop's robust archiving capabilities, both your agents and admins are able to quickly find contracts, agreements and tax forms at their fingertips. No more hunting through file cabinets or hard drives, searching for that elusive independent contractor agreement!
5. Overcome fear of adoption

Many people (not just agents) are hesitant about using new technology. They just need that extra little push. Having your new agents use dotloop to onboard with your brokerage demonstrates how effortless the platform really is.
Real's Poleg has discovered one major benefit of running a real estate brokerage on an app is the full adoption you receive from all of your agents, particularly in an industry where the vast majority of agents are independent contractors and, in many cases, not required to use their broker's technology.
By introducing your agents to the dotloop technology upfront, they'll be ready to create transaction loops and collaborate on Day 1.
Learn how to overcome adoption hurdles and successfully implement a digital platform with our free guide: 4-Step Guide to Implementing a Collaborative Platform. DOWNLOAD FREE PDF ↓
6. Keep it simple

Onboarding new agents with dotloop is the perfect way to ease your agents into the technology because it's so easy to use. The simple interface and step-by-step guidance for getting tasks checked off makes it ideal for new users, who see prompts to begin a guided tutorial upon account creation. The simple functionality also makes it easy for brokers and team leaders to add or remove member profiles.

Learn more about dotloop for Teams and dotloop Business+ for brokers.