Dotloop's New Mobile-First Responsive Technology
A Faster Way to Navigate Your Real Estate Transactions
Dotloop, the only end-to-end real estate transaction management platform, just got even better!
New responsive technology now allows you to navigate quicker and more efficiently regardless of screen size. Whether you're closing the deal in Chrome on your laptop at the office or on your iPhone in a coffee shop, you won't miss a step. All the functionality stays intact wherever you are, regardless of screen size, browser type or resolution. Plus, dotloop has added a bevy of new features designed to make your real estate transactions even faster and your life a whole easier.

Desktop View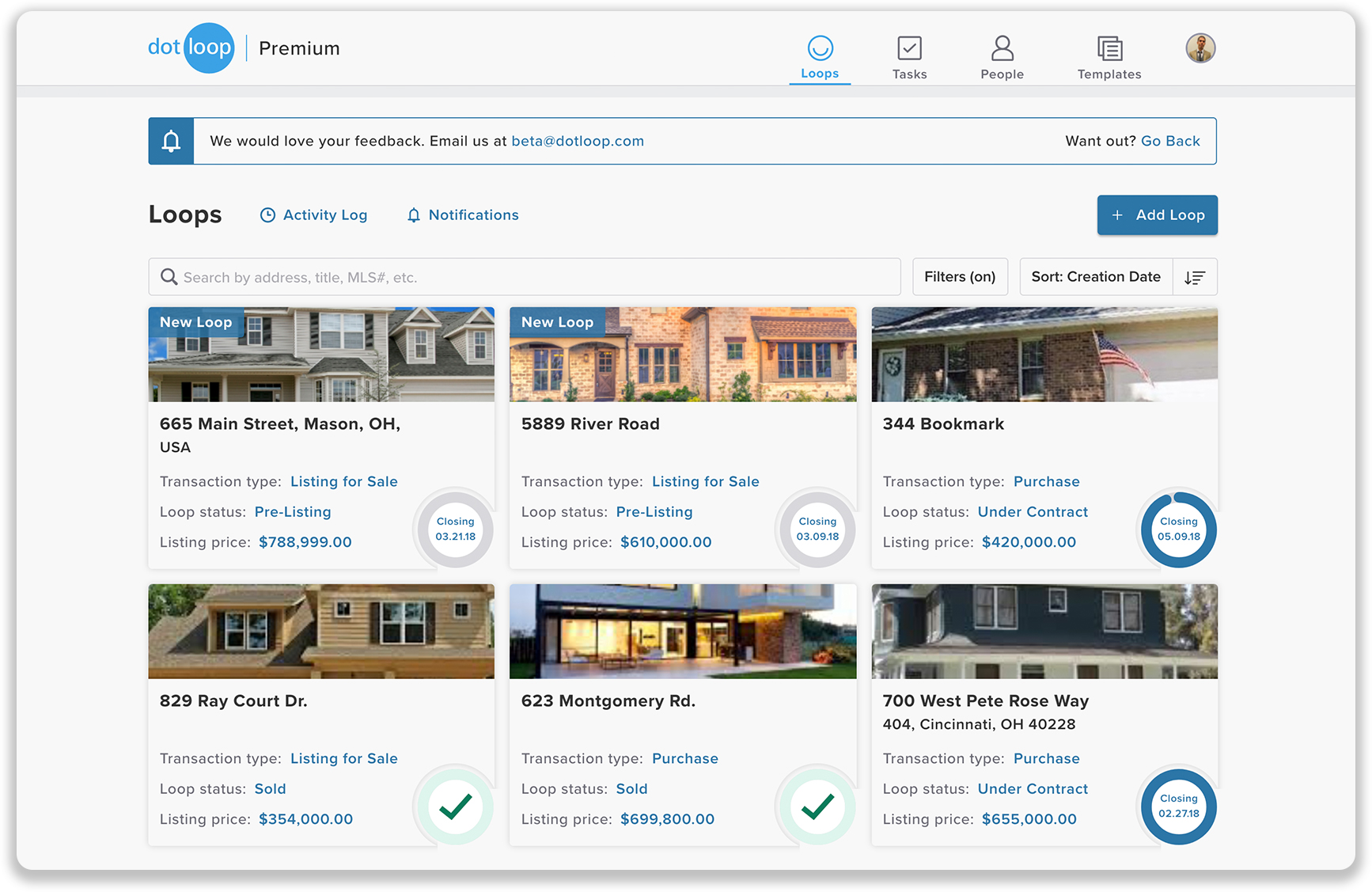 Mobile View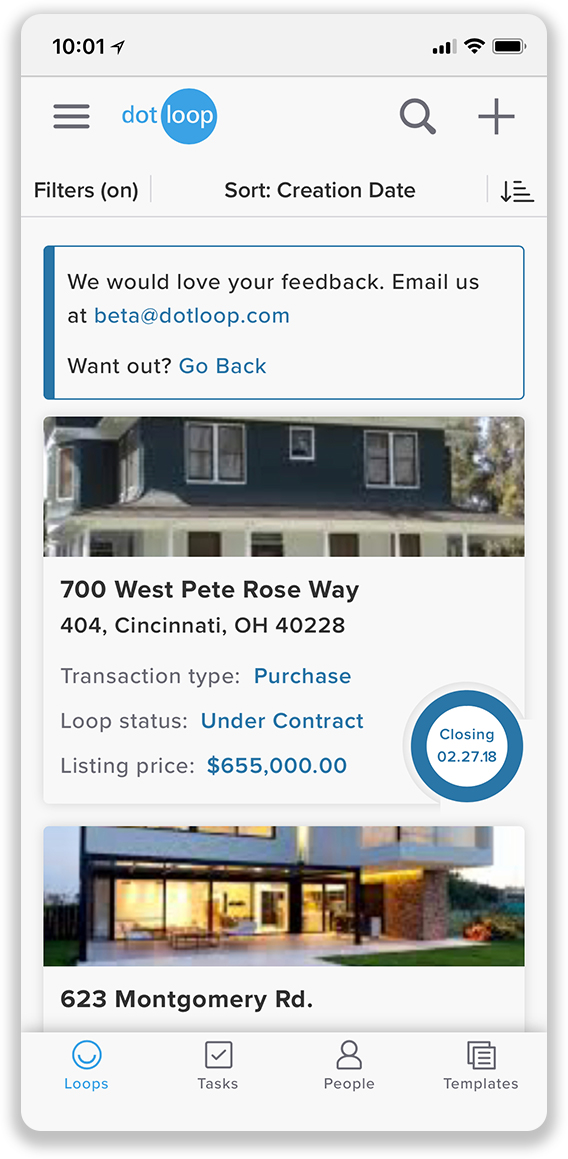 Input Data Directly in the Loop Card

You can also change the Closing Date, Listing Price, Transaction Type and more directly in the loop card. And for at-a-glance scanning, your cards will now visually display how many days until close.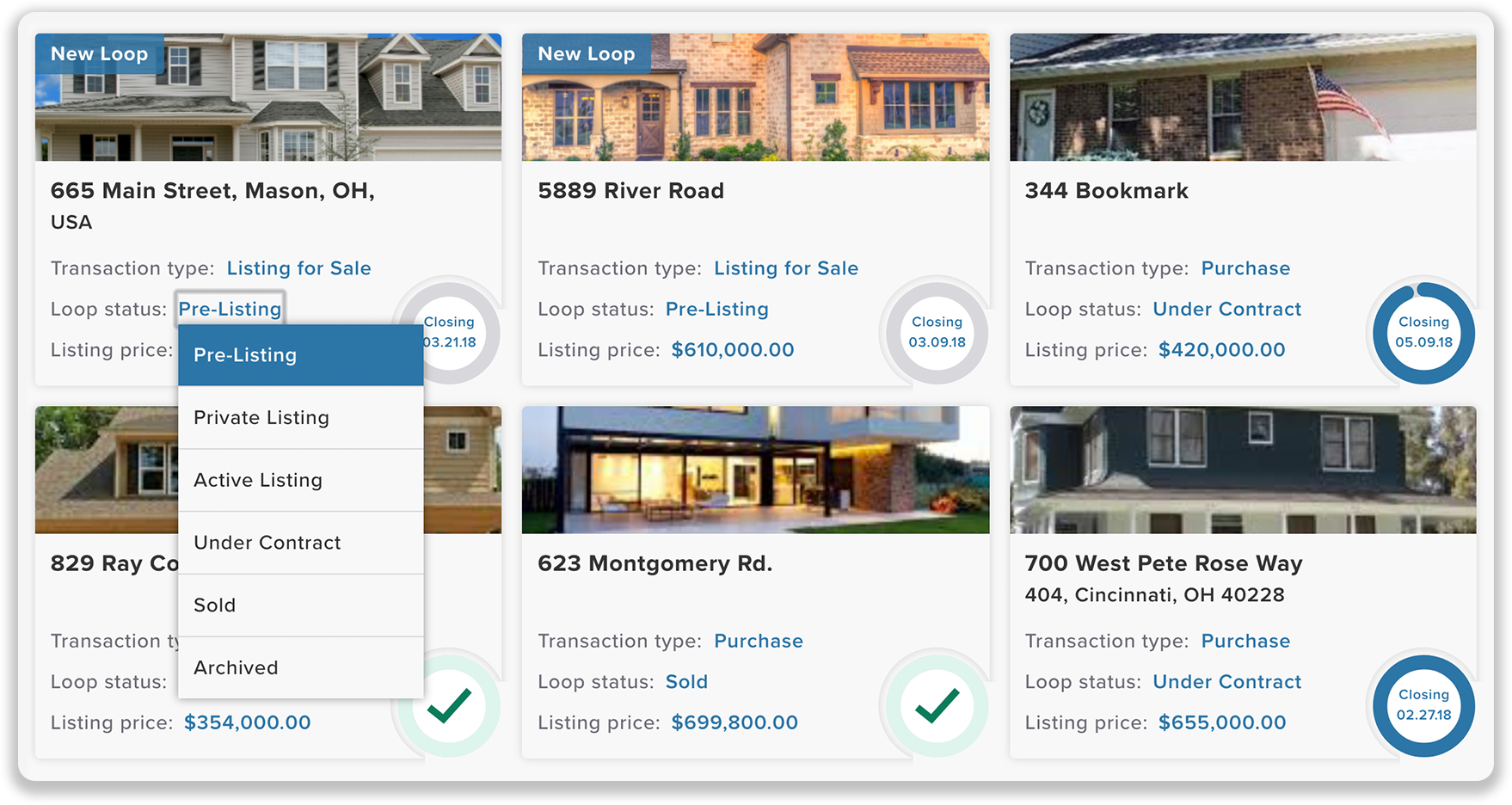 Import MLS Photos

Load the lead MLS photo of a home, change the photo, delete it or upload your own, right from your loop.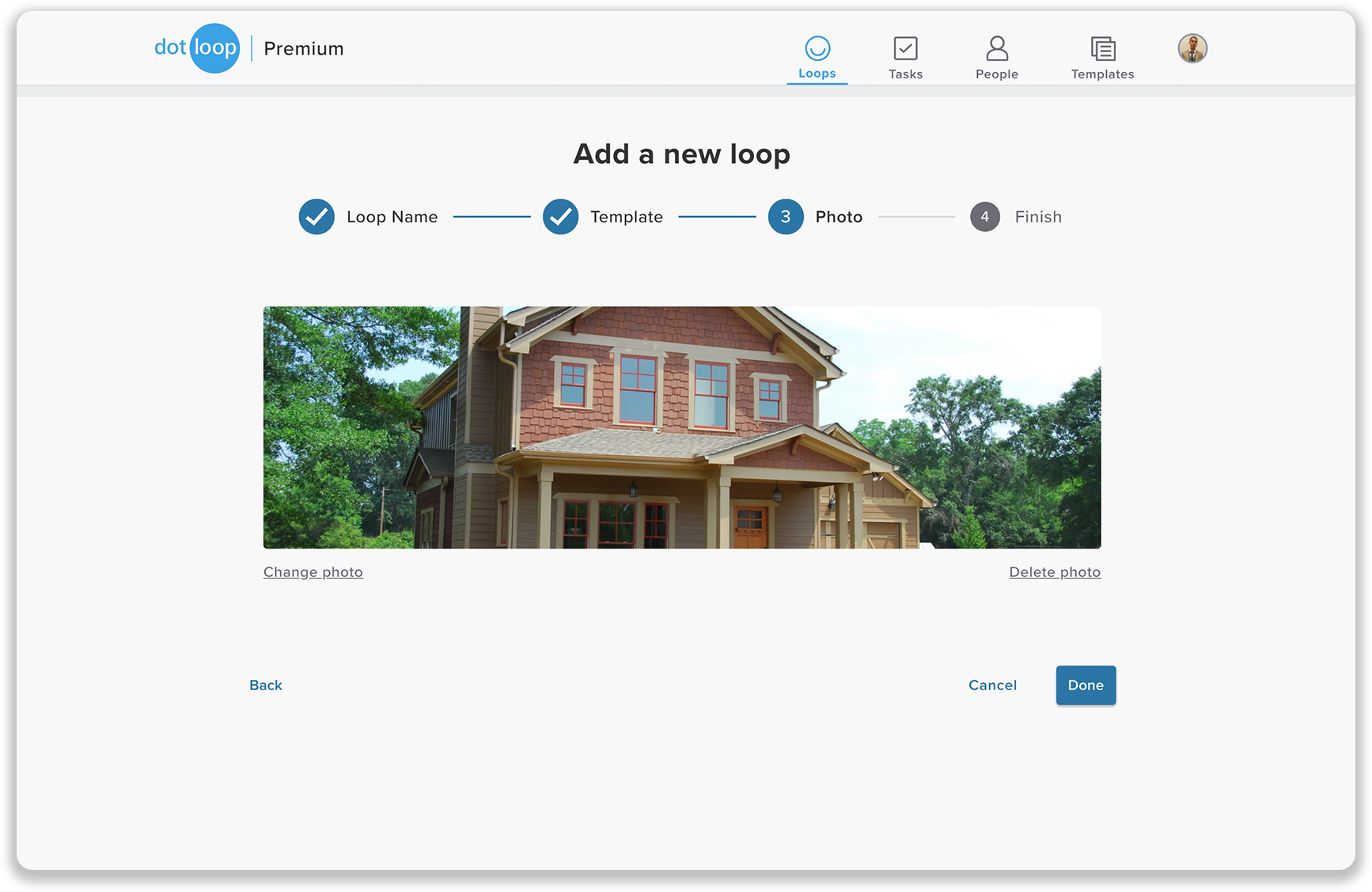 Search Type and Status

Quickly search your Address, Loop Creator, MLS # or Tags (admin only) directly on the home page.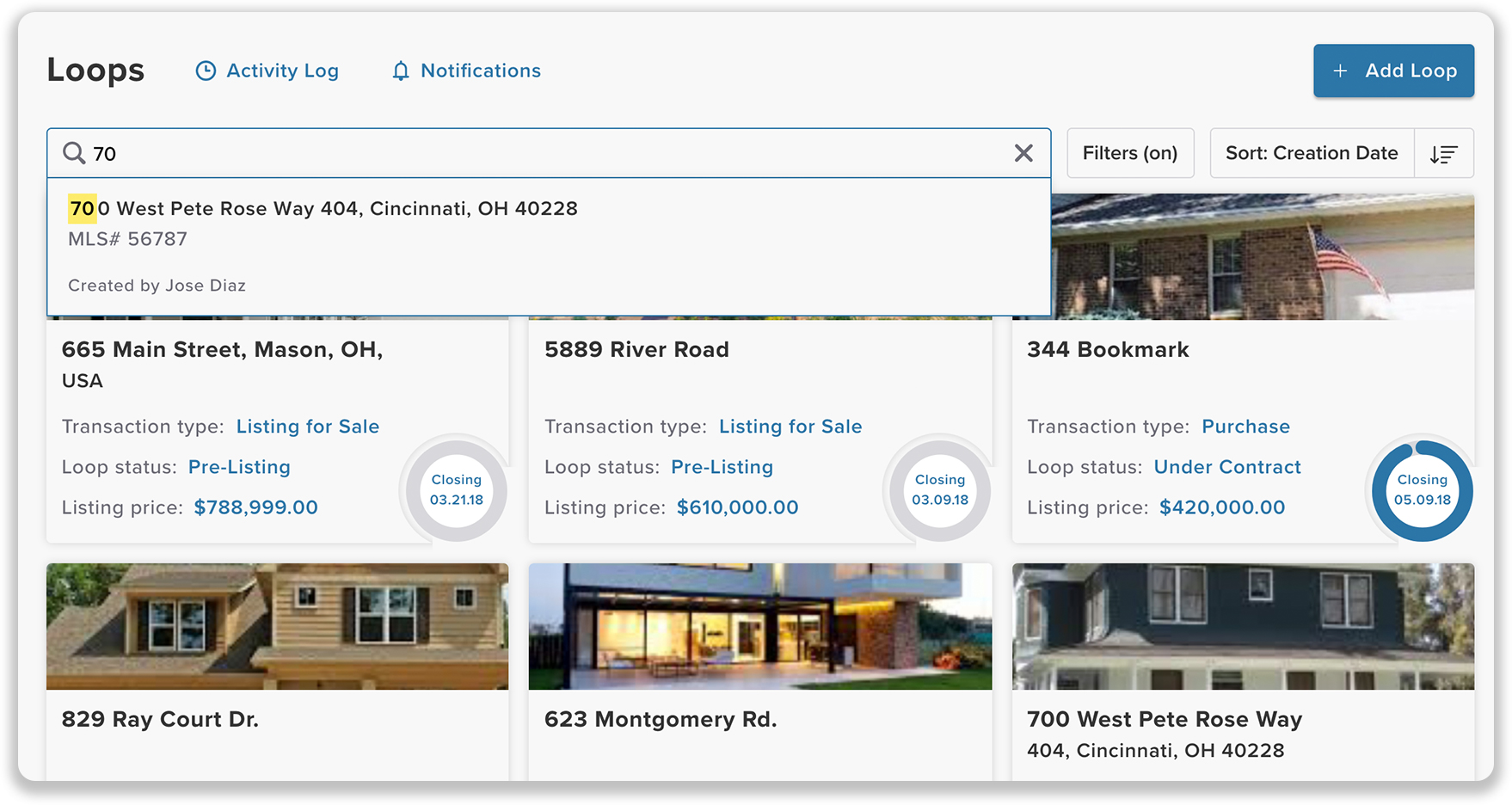 Customize Your Filters

Filter transactions by any combination of status — Active listings, Sold and Archived, for instance — and save as many of these custom filter settings as desired.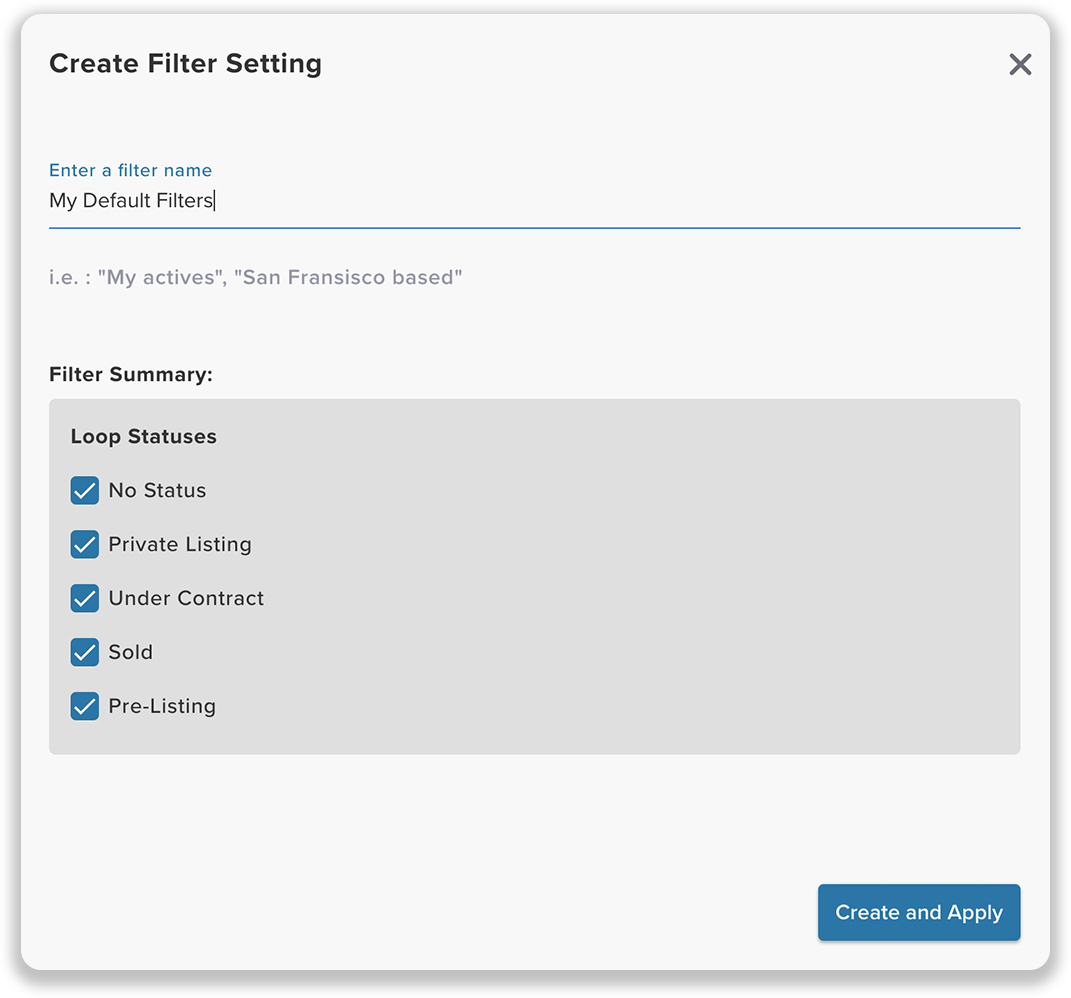 Sort Faster, Easier

No more rummaging through a long list of transactions when you can easily sort by Last updated, Closing date, Purchase price and more, using an ascending or descending view.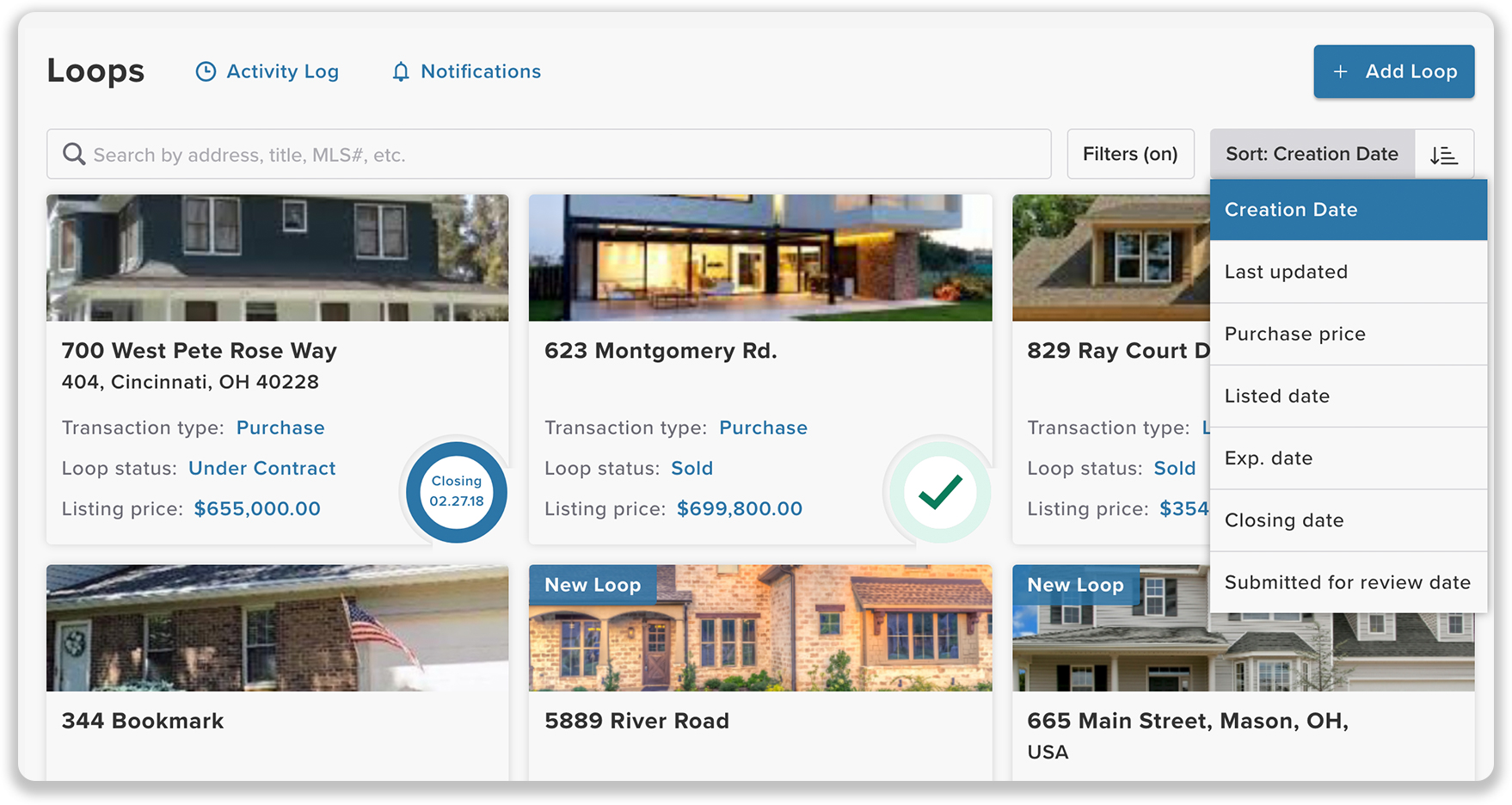 You can choose to opt into the responsive view by simply clicking a link on your My Loop page where it says, "Click here for early access to the new and improved loops page."



If you ever want to opt out, simply click Go Back where the message "Want out? Go Back" appears. Opt-in or out however many times you like and from any device.


Many more upgrades are around the corner, so stay tuned. In the meantime, if you have an idea for a new feature or want to see something upgraded, email us anytime at beta@dotloop.com.