Luxury Simplified: Selling Luxury Real Estate, Southern Style
Charleston's Luxury Simplified Real Estate Agency Raises the Bar on Vacation Rentals, Property Management, Construction & Sales
From its historic cobblestone streets to the lazy, marshy shorelines, Charleston offers a slower pace of lifestyle than most cities its size.
Here, in South Carolina's "lowcountry," bicycle taxis offer an alternative to cars, and the famous local slow boil of shellfish puts fast food on the back burner.
Real estate is no different. Deals are built over time on hard-earned relationships between agents and clients.
"I had a listing this year for $3.5 million, and the seller then bought a $2.1 million house, but it took two years to cultivate that relationship," says Patty Scott, a top-producing agent at Charleston's Luxury Simplified, a high-end collection of construction, vacation rentals, event venues and real estate properties. "Most deals don't come overnight, but rather, through a reputation that I've built for years and with consistent marketing."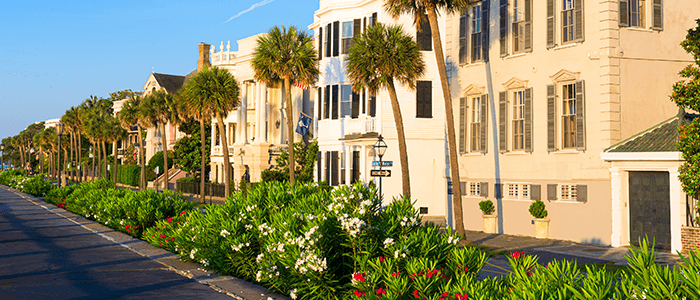 Building a Luxury Real Estate Business from the Ground Up
In 2013, when owners Sebrina and Chris Leigh-Jones hung their shingle on an iconic historic landmark at 95 Broad Street, they too discovered their ambitious plans for renovating, renting and selling Charleston's historic properties would not happen overnight.
Charleston's stringent building codes and permitting process presented a myriad of challenges. But the Leigh-Jones proved to be quick studies and didn't let the blockers deter their vision – like the 1880s-era colonial house with a failed foundation and extensive wood rot, which they transformed into a profitable historic vacation estate. Or the Gadsen House, a nationally registered Grade 1 historical Federal Style home, which they restored after the wraparound piazza and wood columns came under assault by Charleston's brutal humidity.
While Chris put his engineering and high-end historic construction background to work, Sebrina focused on building the company's Retreats division, which currently stands at 60 managed properties.
"They knew that in time, with great service, the property management side would lead into sales as a natural progression," Scott says.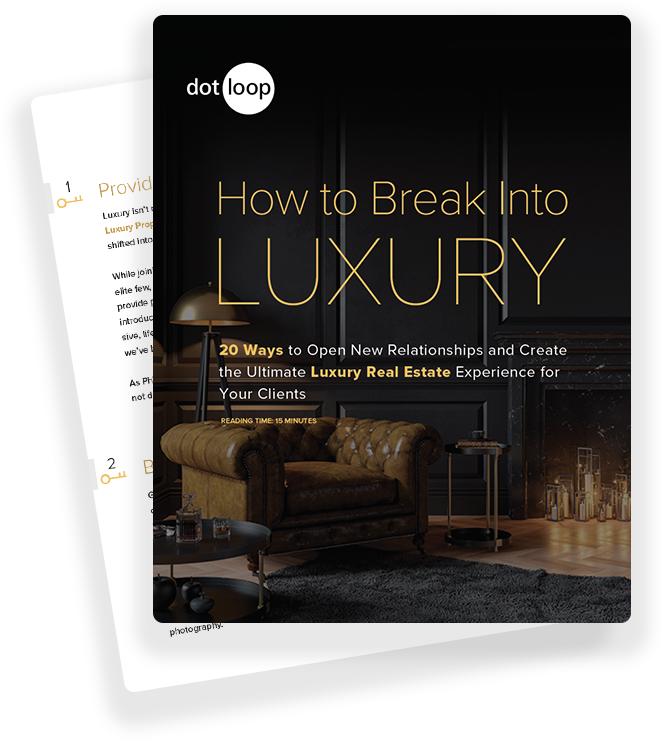 Free eBook:

20 Ways to Break Into Luxury Real Estate

Discover the strategies top agents and brokers use to enter and succeed in the high-end real estate market.
Southern Luxury, from Deepwater Oceanfront to Historic Downtown
"Charleston is still a Southern town where people do things a certain way," says Scott, one of the brokerage's six agents. "It's very much who you know, from inspectors and closing attorneys to lenders. You can't learn that overnight. Sometimes it takes years to cultivate the right people on your team."
Indeed, it was mostly word of mouth and referrals that helped Scott sell just under $10 million in 2021. In the nearly 20 years she's been selling real estate in the region, Scott has nurtured a sphere of buyers and sellers from Charleston's main peninsula and historic South of Broad district to its intracoastal and oceanfront properties along the barrier islands.
Luxury Simplified's branding and social-heavy marketing have helped with mailers, eBlasts, handouts and postings keeping her name front and center of a discriminating local clientele.
In a high-demand real estate market like Charleston, Scott says, "market knowledge is key." Agents need to understand the finer points between a true deep water property that can support a boat dock and a marsh property that cannot. And they need to understand ecological issues, like the "critical line" where the marsh grasses meet the highland, a sensitive environmental issue that can influence strict building guidelines.
Above all, selling luxury real estate in Charleston is about how you communicate with your clients.
"It's about taking the time to focus on their needs and really listening to them," says Scott.
For every one of her luxury clients, whether a first-time home buyer or a serial lister, Scott spends "the same exact amount of time and energy and availability."
"Basically, I'm available 24/7," says Scott. "Whatever they need – I'm there for them."
When a client got locked out in hurricane-force winds and Scott held the only key, she answered the call. And with all the details that go into buying and selling a historic property, Scott is often the liaison connecting clients with contractors, painters and electricians.
It's that extra level of service that has also helped the Retreats side of the business convert into a solid base of private luxury real estate buyers.
With condos and exclusive oceanfront properties "selling instantly" at a $1 million average start on a one-day turn, the demand hasn't slowed for Charleston's most highly coveted properties with limited availability, Scott says.
"Oceanfront is so limited and expensive. It's very hard to tap into that market," says Scott.
In Charleston, it's not unusual for sellers to double their investment, such as the Daniel Island property Scott sold last December and the 95 Broad historic, the first site of Luxury Simplified's headquarters, which sold for $4.8 million one year after its purchase for $2.4 million.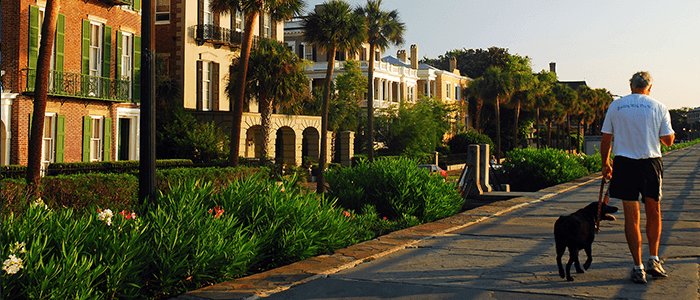 The Luxury of an All-in-One Real Estate Management Transaction Software
To Scott, the seamlessness of the real estate transaction plays an integral role in the client relationship and is critical to delivering the ultimate client experience.
Dotloop has been a natural fit for her clientele, from the more senior client to the tech-savvy millennial, who wants "brevity, digital and all-in-one."
She also loves how dotloop's real estate transaction management software affords her the luxury of seeing all her documents and contacts in one place.
"It's a nice process and it flows really well for me," says Scott. "At the end of the transaction, when I do my closing submittal, I know I'm going to get paid."
New to dotloop?
Half a million active agents and over 10,000 Brokerages and Teams close more deals faster using dotloop, the leading transaction management software for real estate professionals.