How to Calculate Real Estate Commissions Using Loft47
Leverage Your Real Estate Transaction Management Software Data to See Commissions and Projected Income in Loft47
Did you know the data generated in your transaction management platform holds the key to understanding your future income and, ultimately, your profitability?
Knowing your projected income is vital to building a healthy business and informing you on where and when to focus your energy.
Loft47, an accounting-first, commission-management platform, makes it easy to project income by integrating seamlessly with dotloop to automate commission payouts, accounting functions and audit requirements.
Syncing a real estate transaction management tool like dotloop to a sophisticated real estate commission management tool like Loft47 allows agents and brokers to reap the most value from their tech stack with minimal effort.
Brokerages can pay out commissions and project income by automating all agent-related financial and performance data and offer their agents access to their data and projections at no cost.
Three Requirements to Automate Real Estate Commissions Data
Before you automate your commissions data, your tech operations must first meet these three criteria:
Your back-office solution must distinguish between top-line commissions (or GCI) and income. Commissions are not synonymous with income (read on to learn why).
Your back-office solution must have the ability to automatically assign brokerage fees to real estate commissions.
Your integration must pull all commission information and contract dates through to your back-office system.
Calculating Real Income for the Real Estate Agent
Real estate commissions are the bread and butter of a real estate agent's business, but earning commissions is just the beginning of the profitability journey.
In real estate, the fact that it takes money to make money is made painfully clear. Listing, staging and marketing are all costs incurred before commissions are ever earned.
Cash flow is hard in any business, but in real estate, managing your commission flow to cover expenses is incredibly tricky.
Your gross commission income must cover all transactional expenses and your business overhead. If you're basing your profitability estimations on gross commissions, you're overlooking the important details that reduce your gross commissions and obscuring the true net amount you'll realize as your income. Remember, gross commissions are not an accurate reflection of your personal income and not necessarily a helpful indicator of financial health.
With a SMART Integration and a good commission management system working in unison, however, you can access your full commission pipeline and actual income projections to help balance your cash flow needs.
Once you've created a contract in dotloop, everything Loft47 needs to project your income is already included in the loop details, including commissions, closing dates, costs and the other transaction participants. Because Loft47 works with the brokerage, the software can automatically pull in the brokerage data to predict fees and commissions and calculate income projections.
Dotloop + Loft47 Integration
Using the Dotloop + Loft47 integration, you can save time by automating your real estate accounting and payroll.
Getting access to your financial data is simple in Loft47
The first step is to confirm that your brokerage is integrated with Loft47. Loft47 will automatically match your loops to deals in Loft47.
Next, log in to your Loft47 account and head to your profile. Here, you can access your historical performance with all your fees charged by the brokerage, and download your projected income.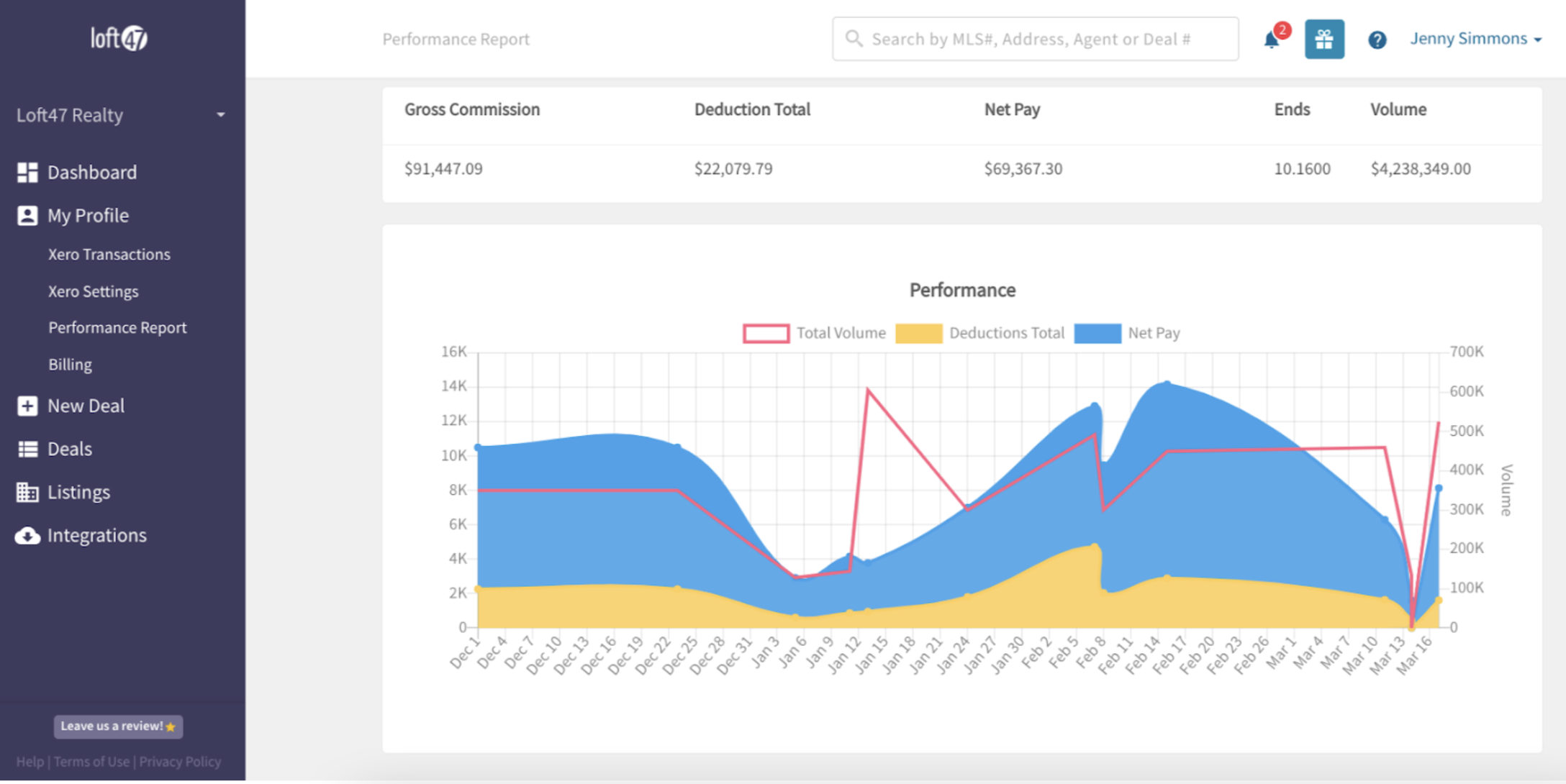 If your brokerage is using the Loft47 Pro version, you'll have access to detailed metrics including goal tracking right from your dashboard upon log in.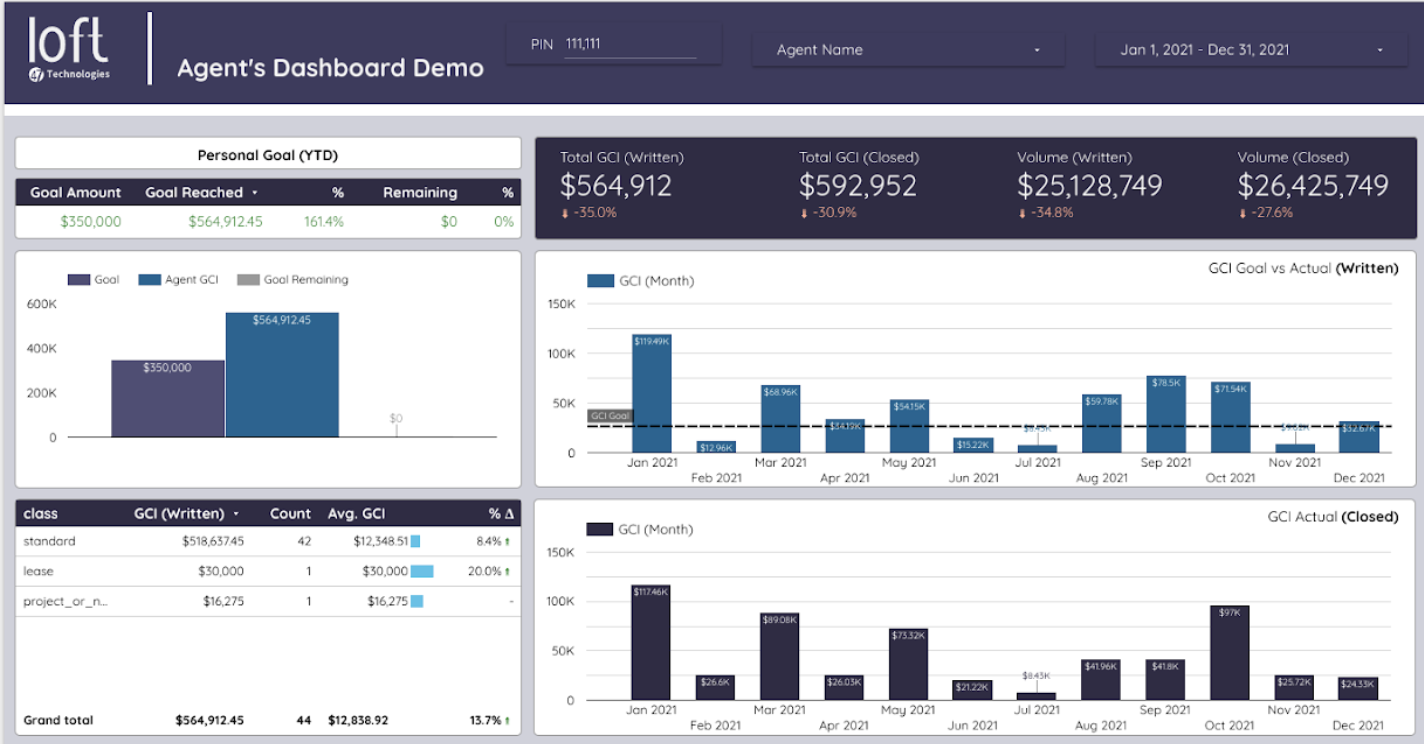 Calculating Real Income for the Brokerage
A brokerage's primary source of income is the portion of real estate commissions they split with the agents they support. Gross commission income for the brokerage team is a powerful KPI; however, it doesn't tell the whole story.
The split of commissions taken by the office can have a wide-reaching impact on everything from recruiting, retention and profitability.
That split is also a great representation of the relationship the brokerage has with its agents. Many offices offer a lower split of commissions, in which the agents run their own marketing, technology and transaction management.
In contrast, you'll see brokerages with steeper commission splits when they are doing much of the heavy lifting on marketing, workflow and tooling for the agents.
Keep in mind that brokerage splits only represent a portion of what can ultimately be deducted from agent commissions. Those other expenses might include franchise fees, technology fees, transaction coordinator fees and charitable contributions.
Determining Real Income Versus Gross Commission Income
It's important to distinguish between those fees that contribute to income for the brokerage versus those that must be paid to other entities. Some systems, like Loft47, can discern between brokerage income and top line commissions.
While GCI (Gross Commission Income) or top level commissions are an important KPI, the ability to understand and predict real income to the brokerage offers a powerful tool to help manage cash flow and profitability.
The relationship between income and gross commissions flowing in and out of the brokerage can also assist you in reviewing and revising those fees to adequately cover brokerage expenses as you plan for the future.
If you're a broker or team lead and want to integrate your dotloop account with Loft47 to automate your income projections, follow these steps:
Connect Dotloop to Loft47 through our integration menu. Loft47 will automatically assign agents and commission fees to new deals generated.

Head to the brokerage Income report to show how your pending income breaks down by fee type, agent or office.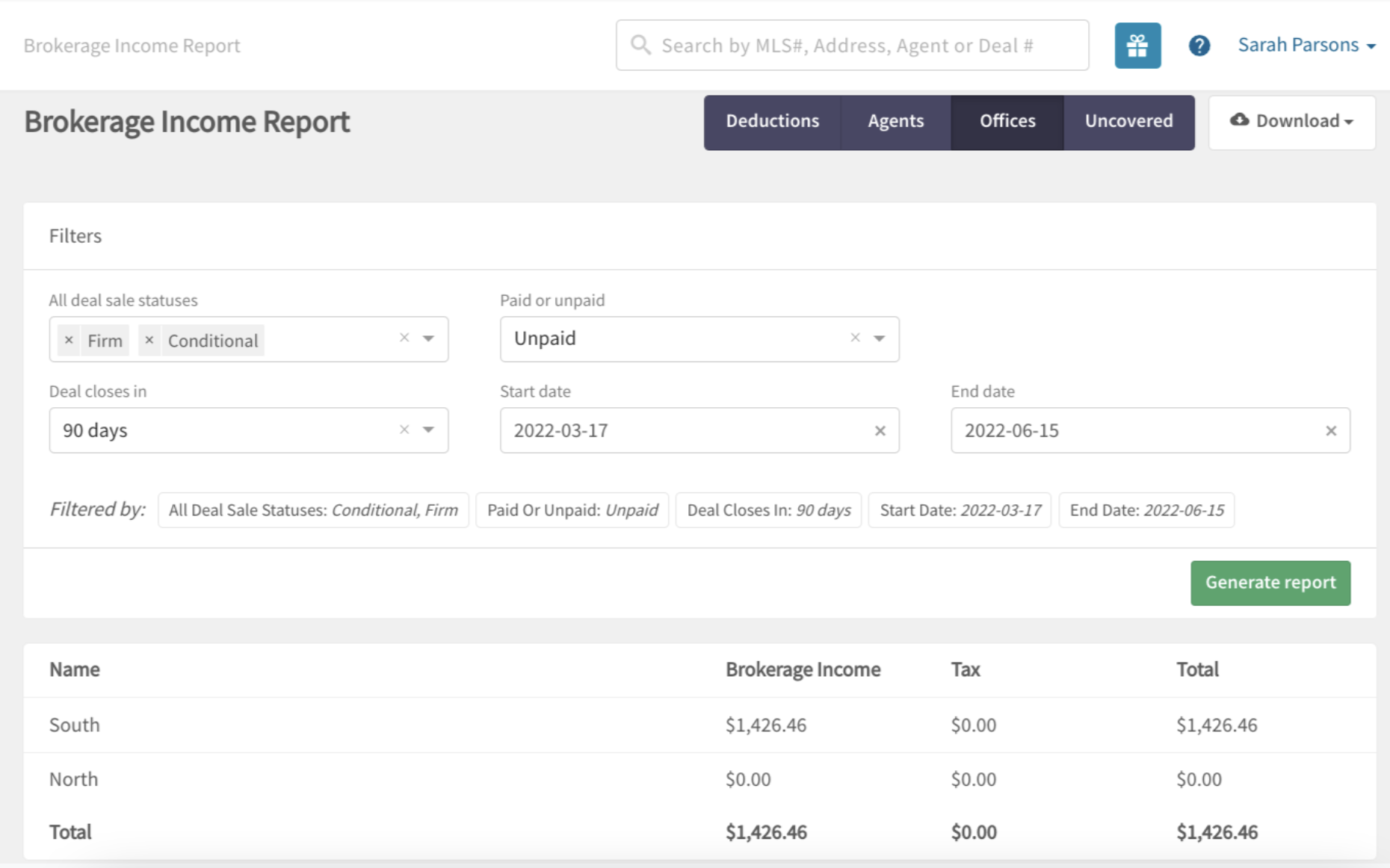 If using the Pro version of Loft47, you also have access to your data on a nightly update so you can view it your way.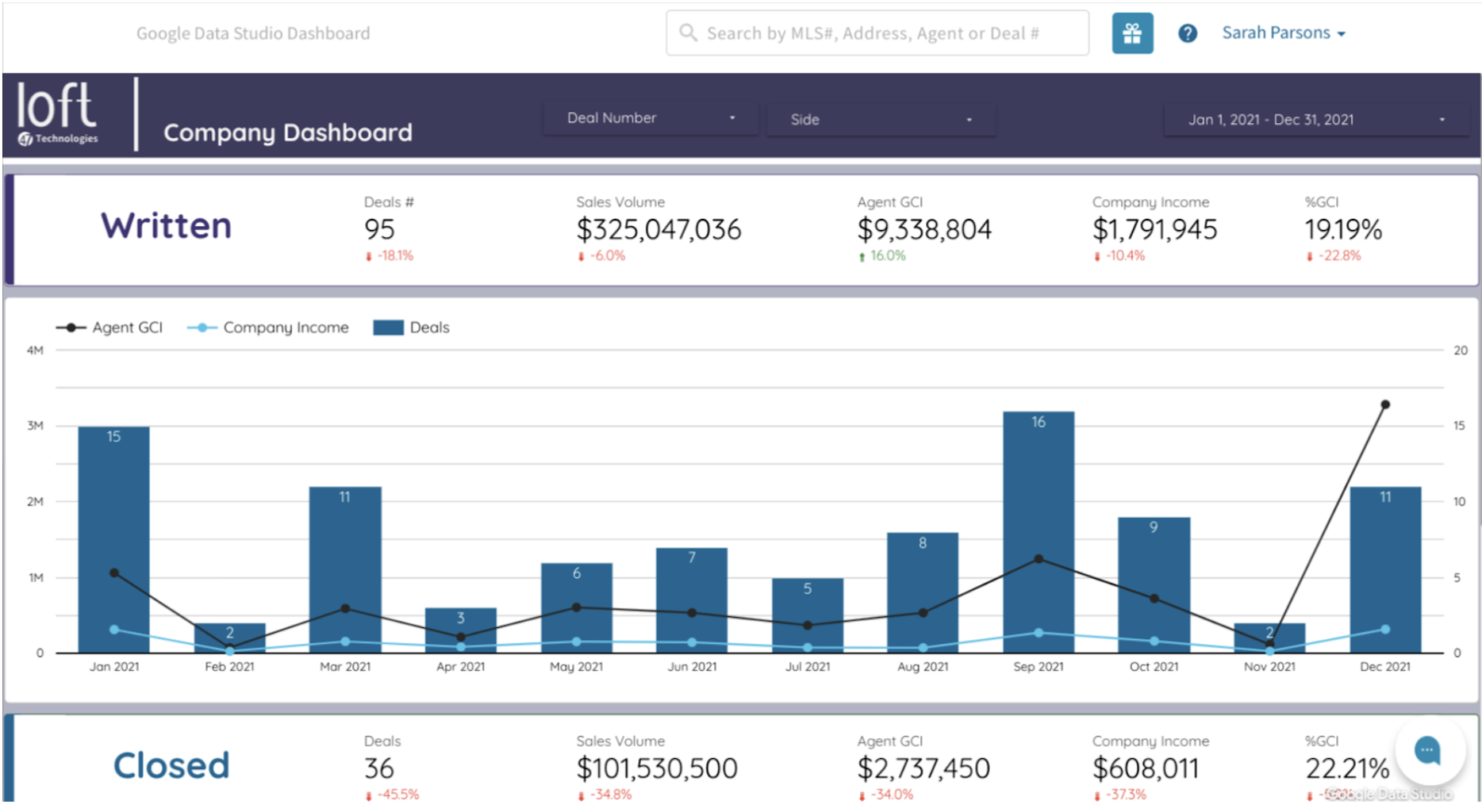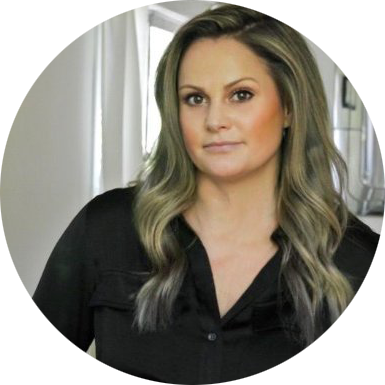 Sasha Hryciuk
Sasha Hryciuk is the Founder and CEO of Loft47, helping brokers and agents automate their workflows, handle compliance and commission payouts, and build out time-saving, informative tools like projected brokerage income using SMART integrations. With clients in more than 30 states and seven Canadian provinces, Hryciuk and Loft47 have seen every type of commission split. "That flexibility," she says, "is really important to the real estate office culture."