3 Ways Real Estate Brokers Can Scale Their Recruiting Success
Regardless of Industry Uncertainty, These 3 Approaches Can Help Brokers Plan for Growth With Confidence and Agent Adoption
When looking forward into the uncertainty of the real estate industry and planning how to grow over the next one, three or even five years, the task of scaling your real estate business may seem daunting.
The dynamic nature of the industry makes it challenging, but planning for your brokerage's growth does not need to be overwhelming. You just need to focus on a plan that will compound results without making it overly complex.
In our Brokerpreneur Podcast, my co-host Dr. Ben Spears and I often discuss the difference between difficult, complicated and complex cases when it comes to planning for recruiting. Here are three steps to keep in mind when creating a truly growth-minded plan.
First, you need to begin with an assessment of where you are in your career. Be honest with yourself. So many times we work with broker clients who want to "jump in and set their goals." Yes, of course, goals are important, but if you are not clear and honest with your current status, then your goals may only lead to frustration.
Let me offer a real-life example. We were hired by a brokerage that wanted 25% growth over a 12-month period. We were excited to get the call and to start helping. We began with the recruiting assessment, and I quickly realized after receiving the results of the assessment that everyone's idea of "growth" was not the same.
Some managers wanted the company to hire agents who they could "train up." Other managers thought that we should just send as many appointments to them as possible, and they would hire some of the recruits. Yet other managers believed that the office culture was strong enough that their agents would set up appointments when they came across good prospects.
All the while, the owner was clearly frustrated with the responses and thought the managers should be spending 25% of their day recruiting if they wanted to hire 25% more people. The truth is that they were all correct to some level, but they were not on the same page. Taking our recruiting assessment honestly helped identify these factors so we could approach and prioritize them together as a team.
There are almost countless blogs and content centered around KPIs (key performance indicators) and which ones you should focus on for your particular goals. That is exactly the problem. There are too many. Brokers easily get confused and distracted with all of the options. Before long, they're back to doing things exactly like they were and ignoring the plan they wrote, especially if the plan was written side-by-side with a "one-time hire" consultant to walk you through your annual business planning retreat.
So which KPIs do you watch when it comes to growth? Whether you're focused on Per Person Productivity (PPP), net hires, listings versus buy side transactions, or gaining more managed rentals, there are two lead measures and two lag measures you need to focus on to begin your exploration of KPIs.
If you're not sure what lead and lag measures are, the book, The Four Disciplines of Execution, does a perfect job of explaining it. Or, you can listen to the Brokerpreneur Podcast, where we also describe lead and lag measures as it relates to recruiting.
In short, some actions drive activity and focus, and some actions measure the results of those activities and focus. Both are important, so let's start with the two lag measures because that is what most people are accustomed to focusing on with the scoreboard of results.
The first one to look at is year-over-year results. This gives you a quick and accurate view that takes seasonality and other factors in your business into account from a big picture. It can help to keep you from micromanaging your results.
The second lag measure is cost per result. How much money did it take for you to get the results that you received? If you paid $75,000 in accumulative recruiting costs, and you hired 25 agents, your per-unit cost is $3,000 per agent.
The lead measures are where the action and fun happen. The first one is simple, "What is the one everyday task that will deliver your result?" If the answer is recruiting agents, does that mean phone calls to your current agents and asking for referrals? Or does that mean delivering value to one potential recruit every day? Or maybe it means sending out one absentee owner letter a day to grow your managed rental portfolio.
Whatever it is, make it simple and easily measurable. The second one is just as important but sometimes a little tougher to get in place. Are you and your team practicing daily and, if so, what? That can mean script or dialogue practice; objection handling; or FSBO communication. In all cases, there needs to be an easy way to "check it off a list" to ensure the task was completed so that it compounds your team's skill level moving forward.
New to dotloop?
Half a million active agents and 10,000 Brokerages and Teams close more deals faster using dotloop, the leading transaction management software for real estate professionals.
Notice that I said engaging. RIS Media recently did an article about tools adoption within brokerages. I think we all know, and this is no secret, that agents use the tools provided to them by their brokerages at minimal levels. Even when the agents need tools such as the ones that are being offered, they will often find a solution on their own, vet it, pay for it, learn it, implement it, and ultimately fail or succeed with it all on their own instead of using a company-provided one.
Why? The same reason your managers and staff will not buy into a plan. No one wants to be accountable to a system or plan that they do not understand how it will help them. You cannot just sell the benefits and expect someone to buy in. You also cannot just train them on it and hope they will buy in because someone else experienced results.
The key is to identify the problem together; identify solutions with them; and isolate the results of what will happen if the solution works. Then, ask your manager and staff to be accountable to the solution. The only way to get buy-in and engagement from a team is by acting like a team from the beginning.
Regardless of the size of your brokerage, if you practice these three steps when creating a plan, this process will identify a clear path of not only how to collectively work together to grow toward your success; but, it will also help you define the next steps you need to take.
You and your team will receive genuine insight into what has been holding you back and how to keep things simple while avoiding the complex process and headaches that usually accompany business planning.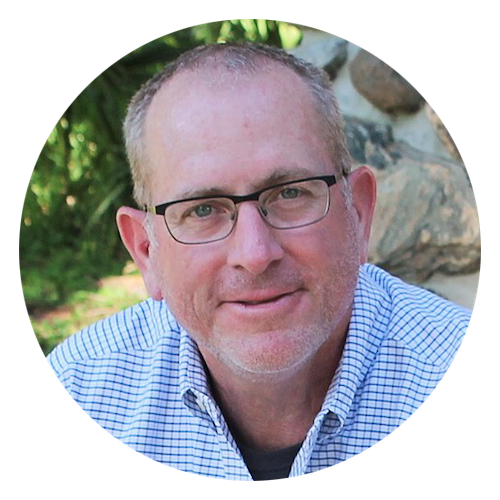 Matt Vigh
Matt Vigh is a former Regional Market President for BHHS Florida Properties Group, one of the market leading, full-service brokerages in the Tampa area. Matt now co-owns Prospect Boomerang with Dr. Ben Spears and co-hosts the No. 1-ranked real estate recruiting-centered podcast and broker's open podcast, which is dedicated to individual agent productivity. He began his real estate career in the late Nineties and sold his brokerage in the early 2000s, going to work as a regional manager for a top 25 franchise in the U.S. before moving to Tampa in 2012.