The Real Estate eSign Experience: Empowering Your Clients to Enjoy a Seamless Transaction Process
How Agents Can Deliver a Smoother Client eSigning Experience
In today's ever-changing real estate environment, it's important to continue building rapport with your clients and to provide them with the resources needed for a seamless transaction. The digital signing of documents plays a huge role in that outcome, as one bad eSigning experience can break the rapport you've so carefully established.
As a Senior Partner Experience Consultant with more than 6+ years of customer service experience, I have seen where the electronic signatures experience can sometimes go south due to technical issues or a lack of understanding.
Below, I've highlighted 3 steps for agents to help empower their clients with the electronic signatures process.
3 Steps to a Smoother, Simplified Client eSigning Experience
First, send your client this Introduction to eSigning letter to help prepare them for the real estate eSigning experience with some context on what to expect. This letter contains the following message:
Dear [NAMES],
Congratulations on taking the next steps to begin your new home journey!
My name is [AGENT NAME] and I am a licensed agent with [BROKERAGE NAME] here to empower and ensure that you have the best experience possible with the signing process!
This email serves as a soft introduction to dotloop, which is the platform that I will be using to route documents to your email for you to electronically sign (eSign). Dotloop allows you to eSign whether you are in front of your desktop, laptop, or anywhere on your mobile device.
To help ensure that we have the smoothest experience possible and for me to help serve you further, please reply back to this email with answers to some quick questions:
How familiar are you with electronically signing documents?
Once I send you the documents, will you be signing on a desktop/laptop or on your phone?
Feel free to reply back to this email with any questions along the way.
I look forward to serving you and helping make this experience as easy as possible!
Sincerely,
[AGENT NAME]
Now that you've sent your client the basic introduction to dotloop, it's always recommended to understand the digital signatures process from their perspective. You may remember seeing the experience from initial training or from our support site. Or you might be a brand new agent using dotloop. Either way, the below resource will help introduce your client to the eSigning experience.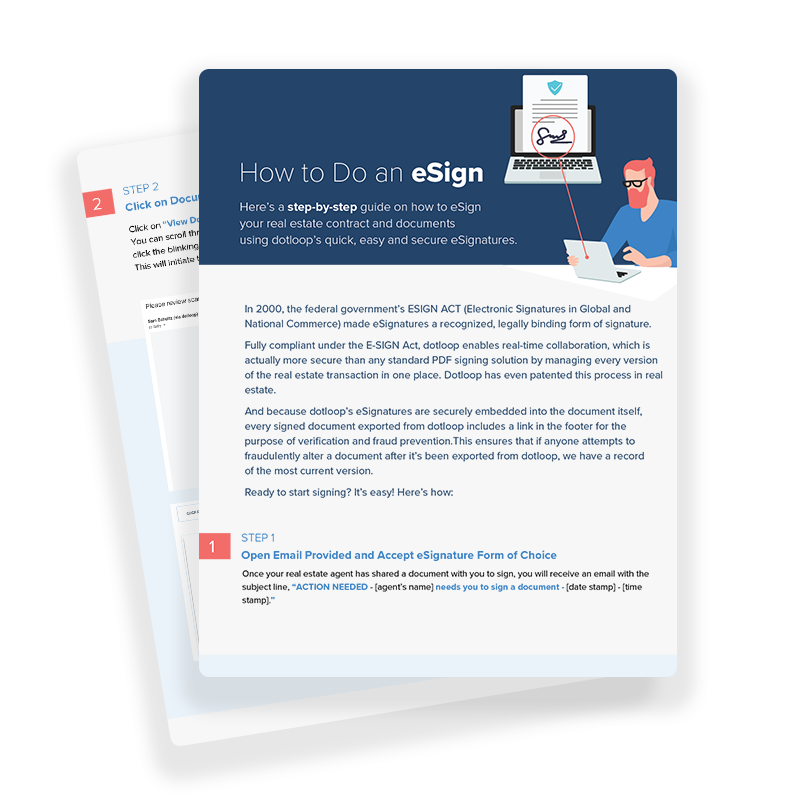 Client Handout: How to do an eSign with Dotloop
Download and share with your buyers and sellers this step-by-step guide on how to eSign real estate contracts and documents using dotloop.
During the eSigning, your client may run into some roadblocks that would prevent them from completing the process. In troubleshooting the problem, first ask them to clear their cookies and cached data in the browser.
Or, they can try using a more updated version of the browser, which often eliminates at least 90% of issues that clients run into when eSigning.
If the above methods don't work and you want to chat directly with your client to help troubleshoot the problem, you might try using the screen recorder function on BombBomb, which puts you literally face to face on screen as you display and review the document.
Hopefully, these resources will help smooth the electronic signatures experience and help you to build a stronger rapport with your clients.
CLIENT HANDOUT
Download and share this PDF with your clients to give them additional information on dotloop and a way to practice eSigning in dotloop. Watch the below video to learn how to upload, customize and share this handout.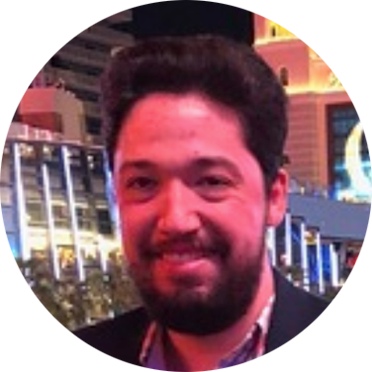 Ali Kasirosafar
Ali Kasirosafar is a member of dotloop's Partner Experience team, with a focus on delivering content through means of partner feedback and opportunities to get the most out of dotloop. During his spare time, Ali loves to travel and is taking up a new hobby of playing guitar.