Real Estate Marketing Hack: Get More Facebook Leads
Use this Simple Marketing Integration Between Dotloop + Google Sheets via API Nation to Unlock a Top Source of Real Estate Leads
According to NAR's Real Estate in a Digital Age report, agents cited social media as their top lead-generating source – 52% versus the second-leading source, CRMs at 31%. What other ways can integrated marketing help generate more leads?
More buyers are searching homes on social media, and Facebook is a favorite go-to site of many. Not only does Facebook provide a captive audience for your social media marketing, but you can actually use the social channel to uncover and market to more customers that fit the profile of your "dream clients."
How do we do this? It's simple. By activating this one integration, you can:
Use API Nation to sync your dotloop data to a Google Sheet
Then, use the filter in the Google Sheet to identify your "dream clients"
Feed that list into Facebook Ads Manager to create a "Lookalike Audience," which Facebook will use to start displaying your ads.
Now, let's start generating more leads from people in the geographic areas, scenarios and/or price ranges that fit your ideal profile.
Step 1: Set Up Your Sync
Using API Nation, setting up the sync of your dotloop to Google Sheets is remarkably simple.
Go to the dotloop Integrations Directory and click through the Google Sheets integration.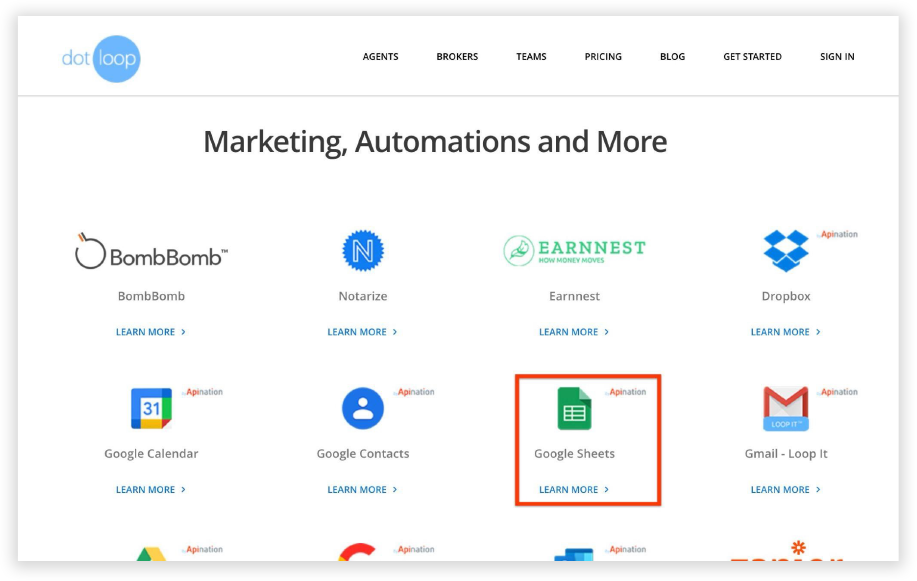 That will take you to API Nation to create the sync. Follow the prompts to connect dotloop, connect Google Sheets and activate the sync.
Once activated you'll be taken to the "My Syncs" page of API Nation, while at the same time, spreadsheets full of your dotloop data will begin to arrive in your Google Drive with names like "dotloop Loops," "dotloop People," and "dotloop Participants."
Now, you have real-time spreadsheets mirroring your dotloop transaction and contact data. The sync will send over about 50 records every 15 minutes, so give it a bit of time to completely build the spreadsheet and then move to Step 2.
Step 2: Filter for your "Dream Clients"
Once you have your spreadsheets in your Google Drive, hop in there and open the spreadsheet called "dotloop Participants." These are all the people involved with any of your loops in the past.
Click the "Filter" button to make filters available on all the columns.

Then choose a column and start filtering.
For example, you may first want to go to the "Role" column, where you can click the small arrow at the top of the column and add a filter to only show "Buyers" and "Sellers" so that you don't advertise to other agents or admins.
Another common column to filter is the "Zip Code." Click the dropdown there and select the zip codes where you're apt to find the clients in those neighborhoods.
Continue to do this with the columns of your choice until you have created a list of past clients who represent your "dream client" profile.
Once you arrive at a list, download it as a csv file by clicking File > Download as > Comma Separated Values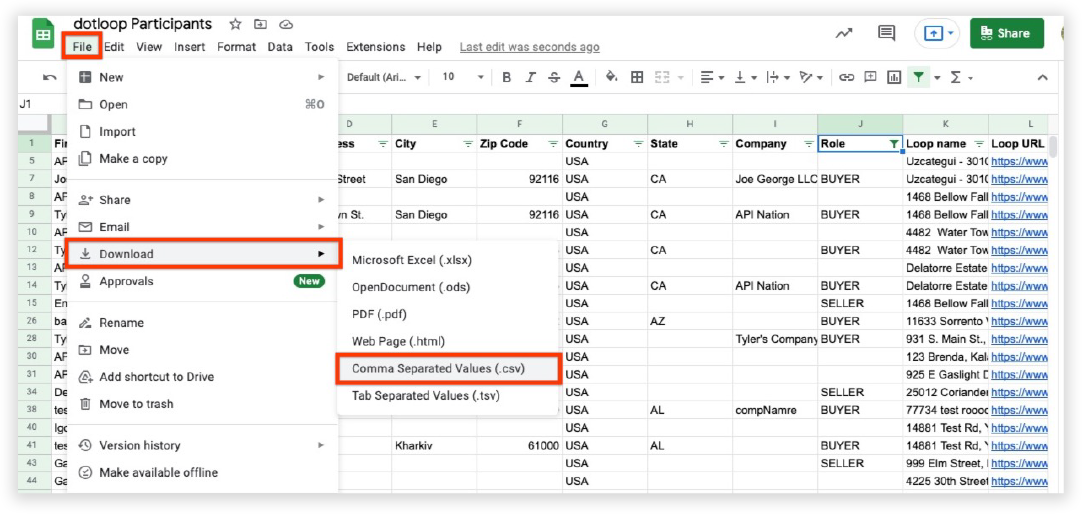 Save the file to your desktop for easy access.
Step 3: Create a "Lookalike Audience"
Finally, we're going to hand this list to Facebook, which can use its machine learning to find more clients similar to your ideal list.
Go to "Audiences" in Facebook Ad Manager, click the "Create Audience Dropdown" and then the "Create Lookalike Audience" link.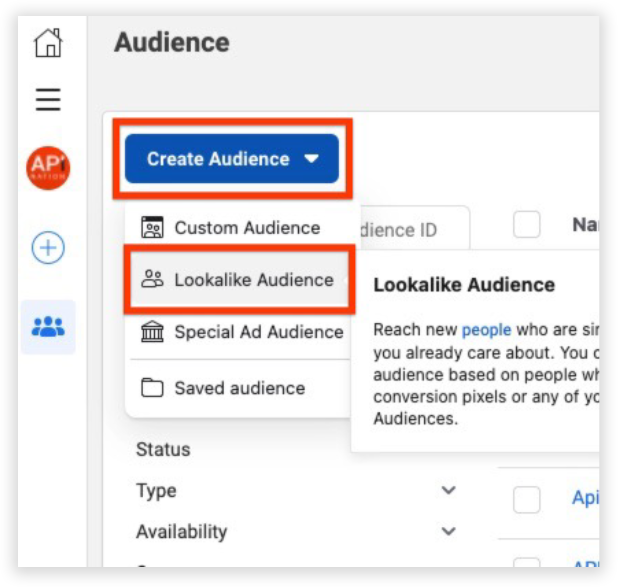 Next, click "Create Audience." Now Facebook is going to create a dynamic and updated audience using the example audience you uploaded. After a few hours, you will be able to set up an ad to run and target that audience.
That's it! Now Facebook has your ideal profile and will begin searching its more than 3.5 billion users for your "dream clients." The lookalike audience will continue to change and refresh every few days so that your ads don't display to the same people repeatedly week after week.
In no time, you'll start generating leads from clients who may feel remarkably similar to your original "dream clients." Happy marketing!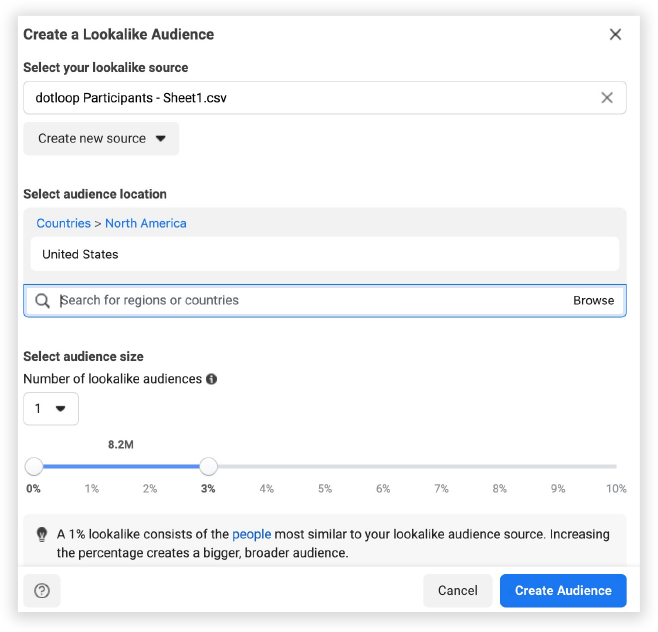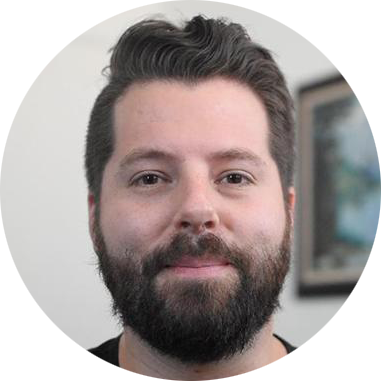 Gabriel Hagstrom
Gabe Hagstrom has been designing and executing marketing strategies for over a decade across the real estate, tech, ecommerce and fitness industries. He gets out of bed everyday with a mission to make complicated ideas simple. Along with the rest of the team at API Nation, he has set out to build a platform where the complications of connecting and automating a world of apps are made simple. You can find him in San Diego, teaching hundreds of real estate professionals how to run their business and marketing more efficiently by connecting and automating their applications.