Dotloop 2.0

– Meet Our Most Intuitive and Capable Transaction Management Experience Yet
Introducing a More Simplified, Efficient, Transparent and Intuitive Transaction Management Platform
More than half of Americans cry at least once while buying a home.
That's the reality of many real estate transactions today, according to a new Zillow survey, which found that at least 65% of Gen Z buyers and 61% of millennials say they shed a few tears once or more during their homebuying experience.
Fortunately, real estate transactions don't have to be so emotionally trying on the home buyer or seller, especially now as dotloop unveils its new re-architected platform, dotloop 2.0, currently in closed beta testing.
NOW IN BETA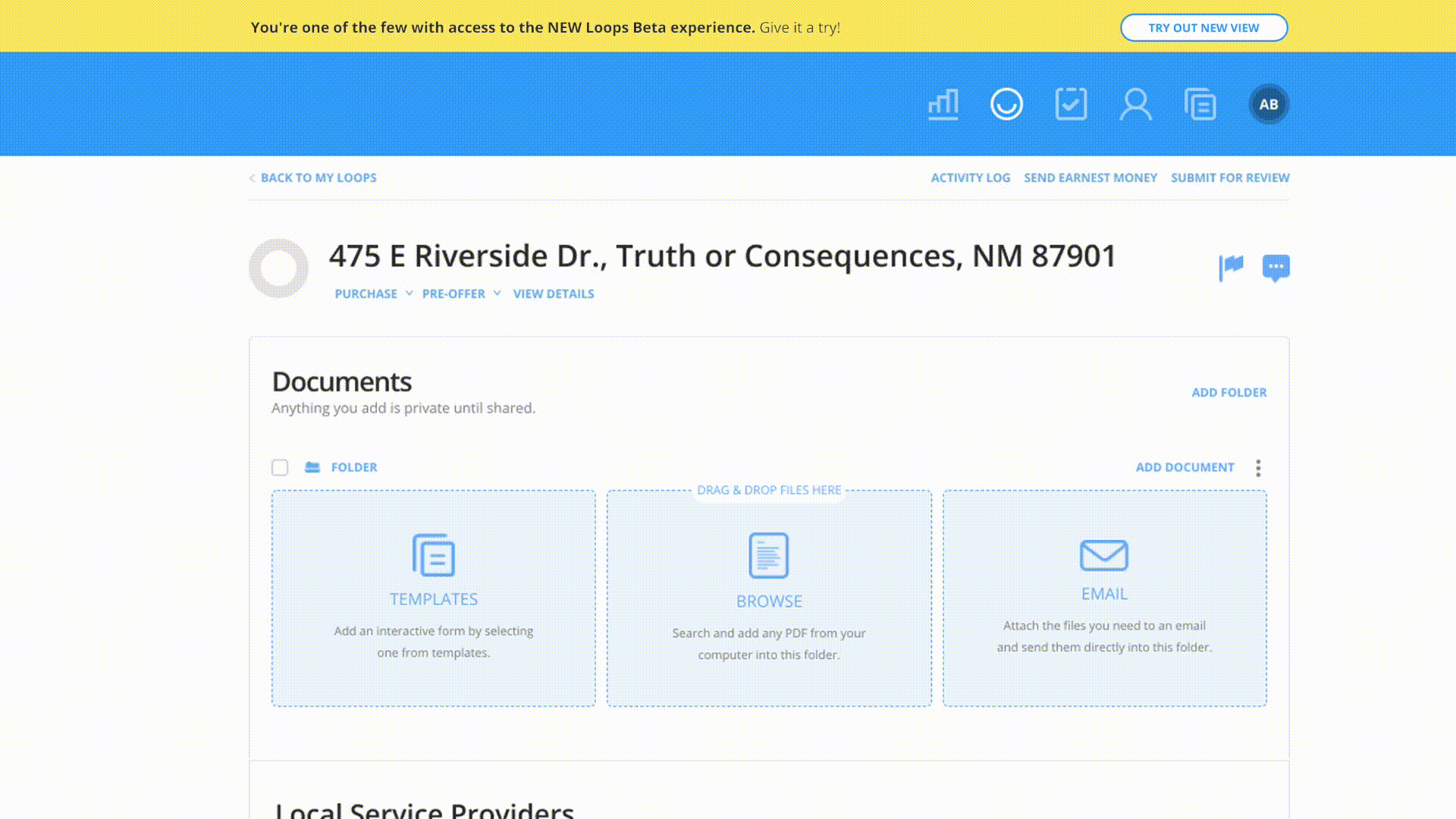 If you have not yet received an invite for dotloop 2.0, you can still request early access by joining the waitlist. Every week, we enroll more people to the experience.
Removing Unnecessary Complexities and Boosting
Collaboration
Let's face it. Bidding wars and real estate transactions can be stressful if you're not using the proper transaction management tools.
That's why dotloop 2.0 developers have been busy designing the industry's leading transaction management software to make navigation effortless by bringing all the critical elements of the transaction – documents, people, tasks, notes and details – together in one place.
Dotloop 2.0 is also making data and performance metrics more transparent and organizing all the transaction details you need at-a-glance so you can click less and find what you need faster.
With new features like document share routing, a new document preview mode, easy drag and drop of documents between folders, and the ability to view who has access to each document and their sharing status, dotloop is removing complexity from the real estate transaction so you can focus on the client relationship. Click below to watch a quick overview video of the new experience.
A More
Simplified

Real Estate Transaction

Dotloop 2.0 offers a new intuitive and responsive user interface that makes it easier to navigate and modify the transaction across any device. For instance, users can view the sharing status instantly on mobile or desktop.

A new document preview mode enables users to quickly sort through paperwork and instantly update critical transaction details, such as transaction type, price, status and closing date, directly from the loop header.

In addition, organizing, moving and copying documents between folders have never been simpler with dotloop 2.0's new seamless drag and drop.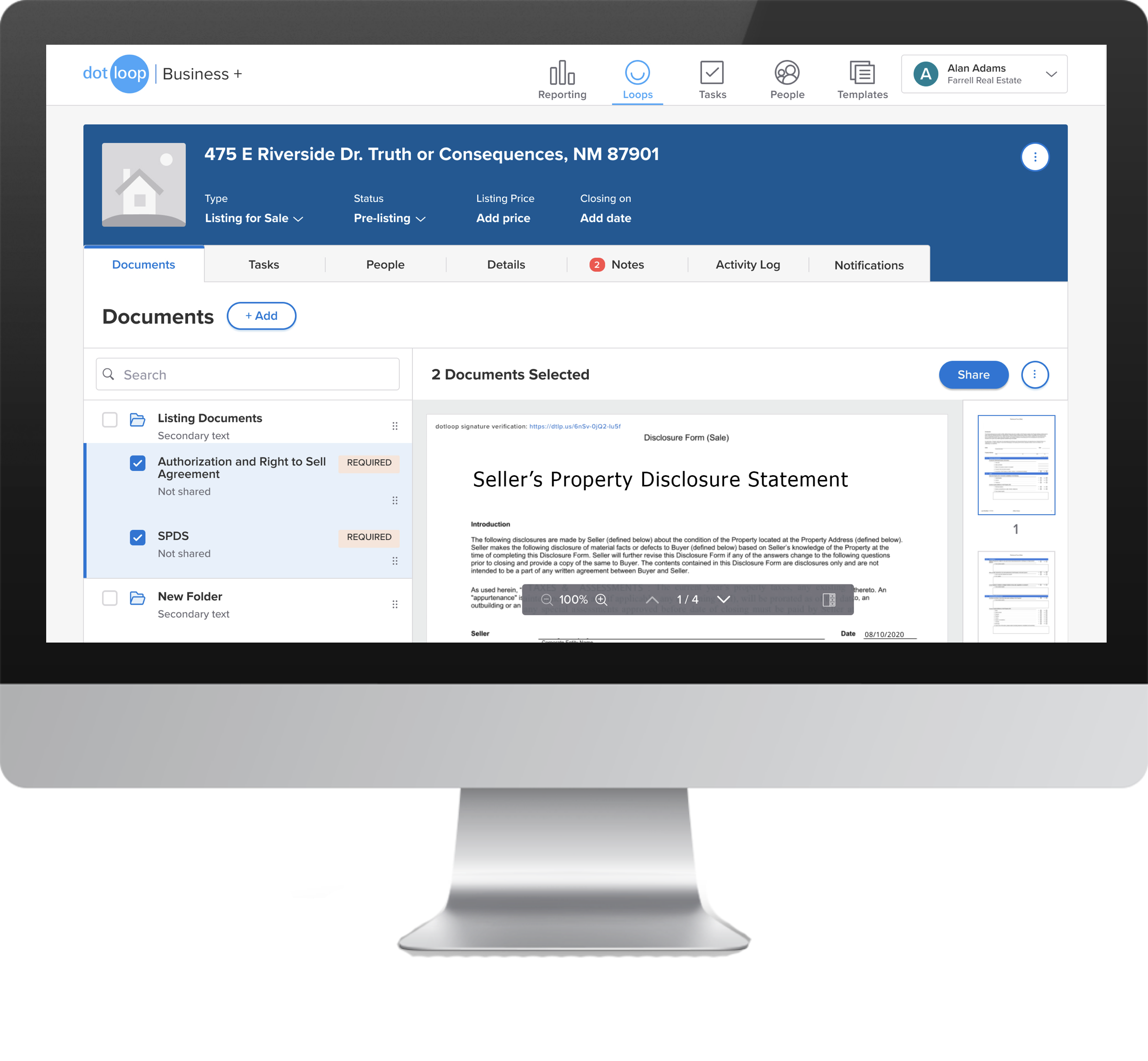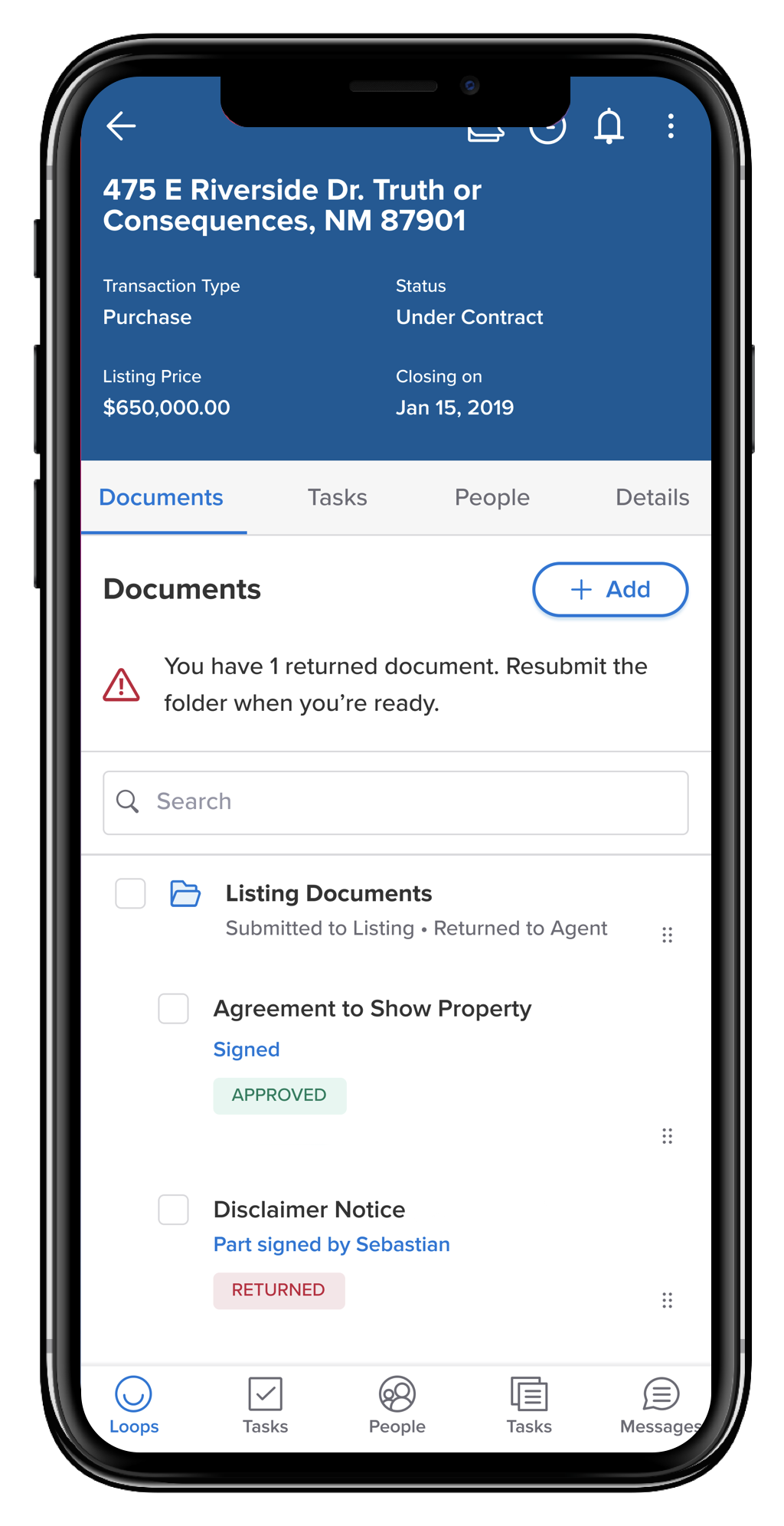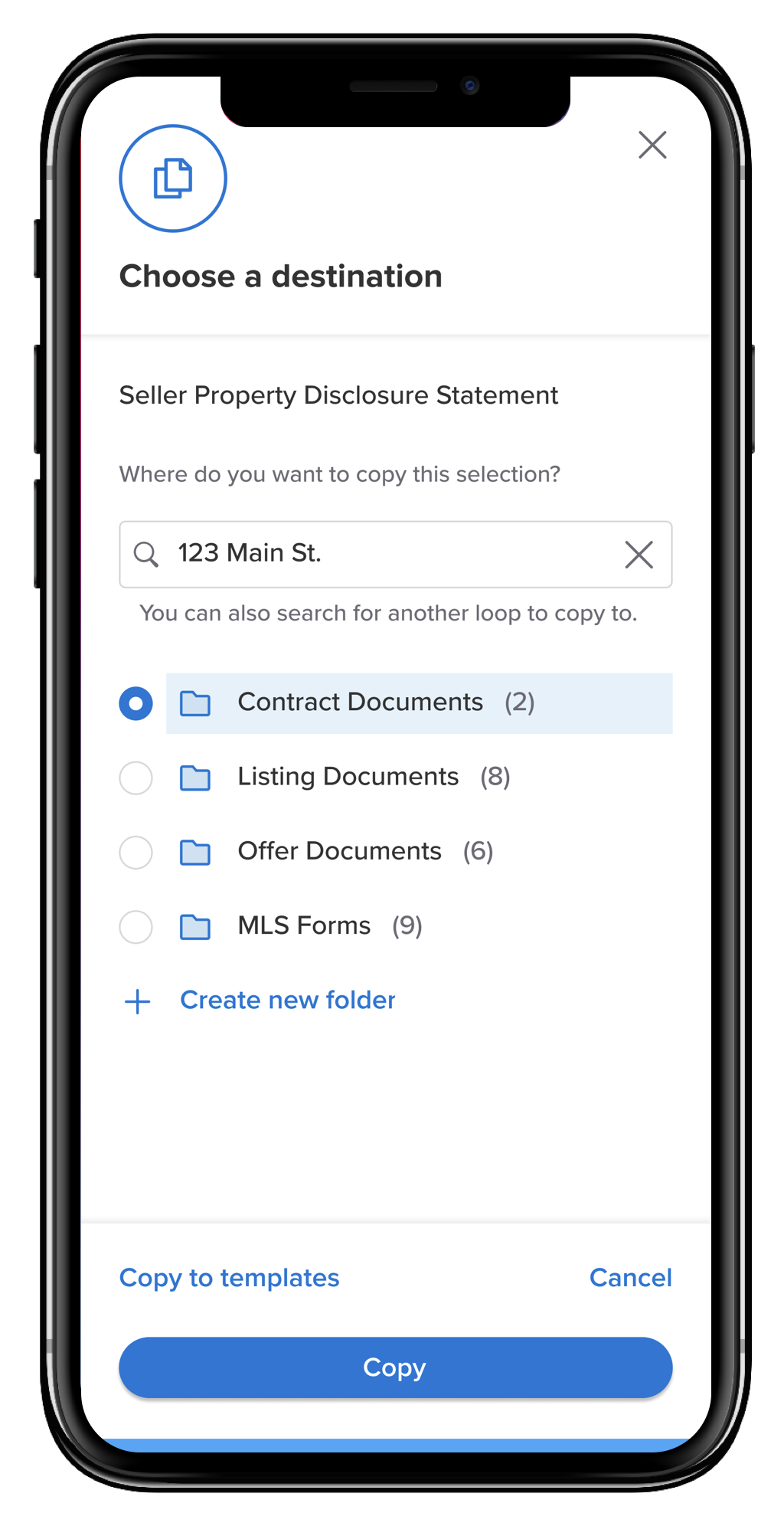 A More
Efficient

Real Estate Transaction

One of the newest features currently in beta testing, share routing allows agents and transaction coordinators to get documents signed and reviewed quickly and more efficiently. Users simply select the people, assign their permission level and set the order in which they need to receive a document – then track the routing as the system automatically moves the document person to person.

Dotloop 2.0's new share routing templates let you set your share routing preferences once, then watch as the system moves the documents in the proper sequence.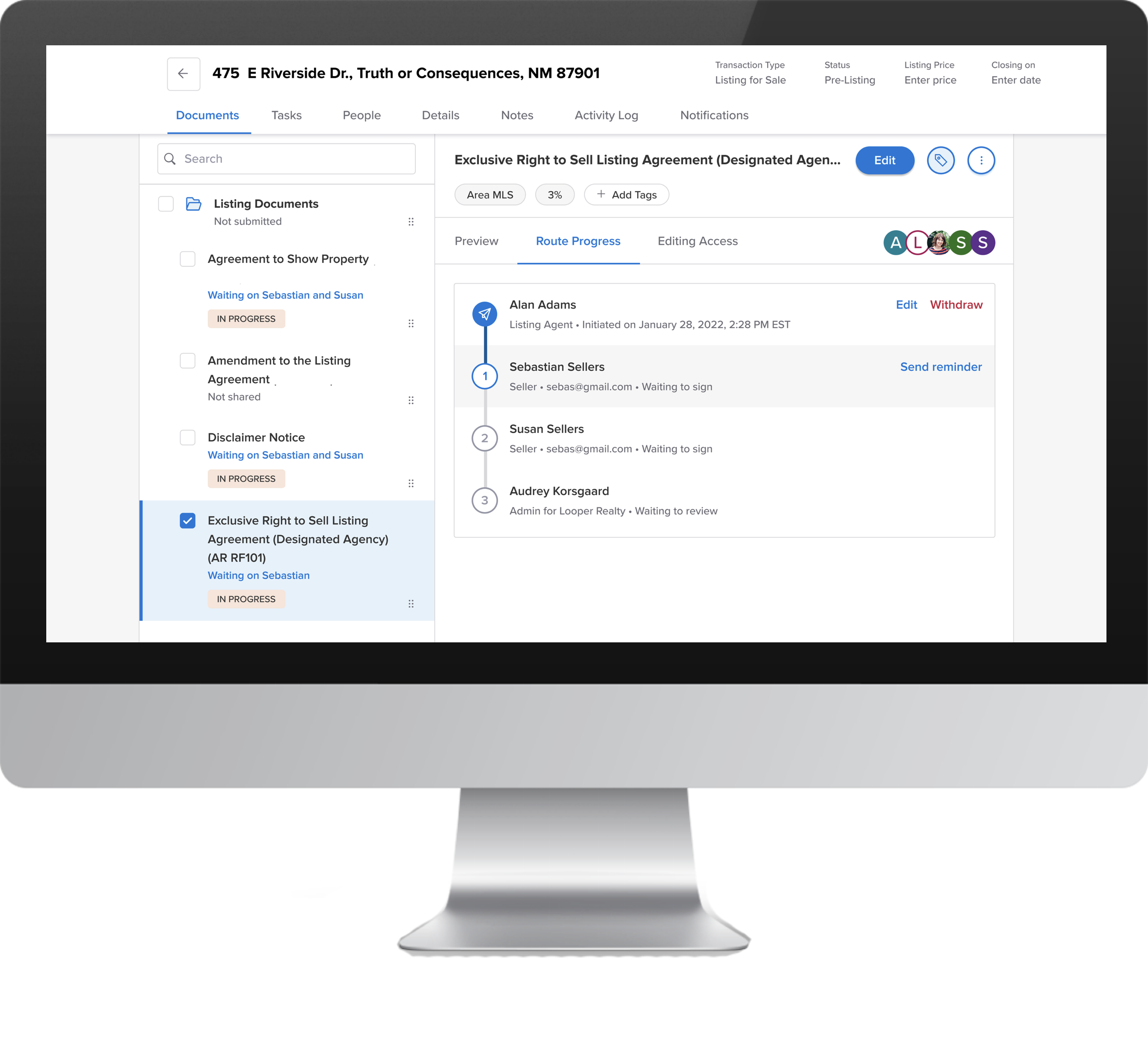 A More
Transparent

Real Estate Transaction

To help eliminate the guesswork, dotloop 2.0 now provides step-by-step instructions for agents during the document review hand-off.

Also, look for dynamic language support for Spanish-speaking users and other new features like higher color contrast for our visually impaired users and voice-over capabilities for the hard of hearing.

We're just getting started. There are more features to come, including Share Routing Templates, Admin Compliance and much more. Click here to check out what's on the horizon.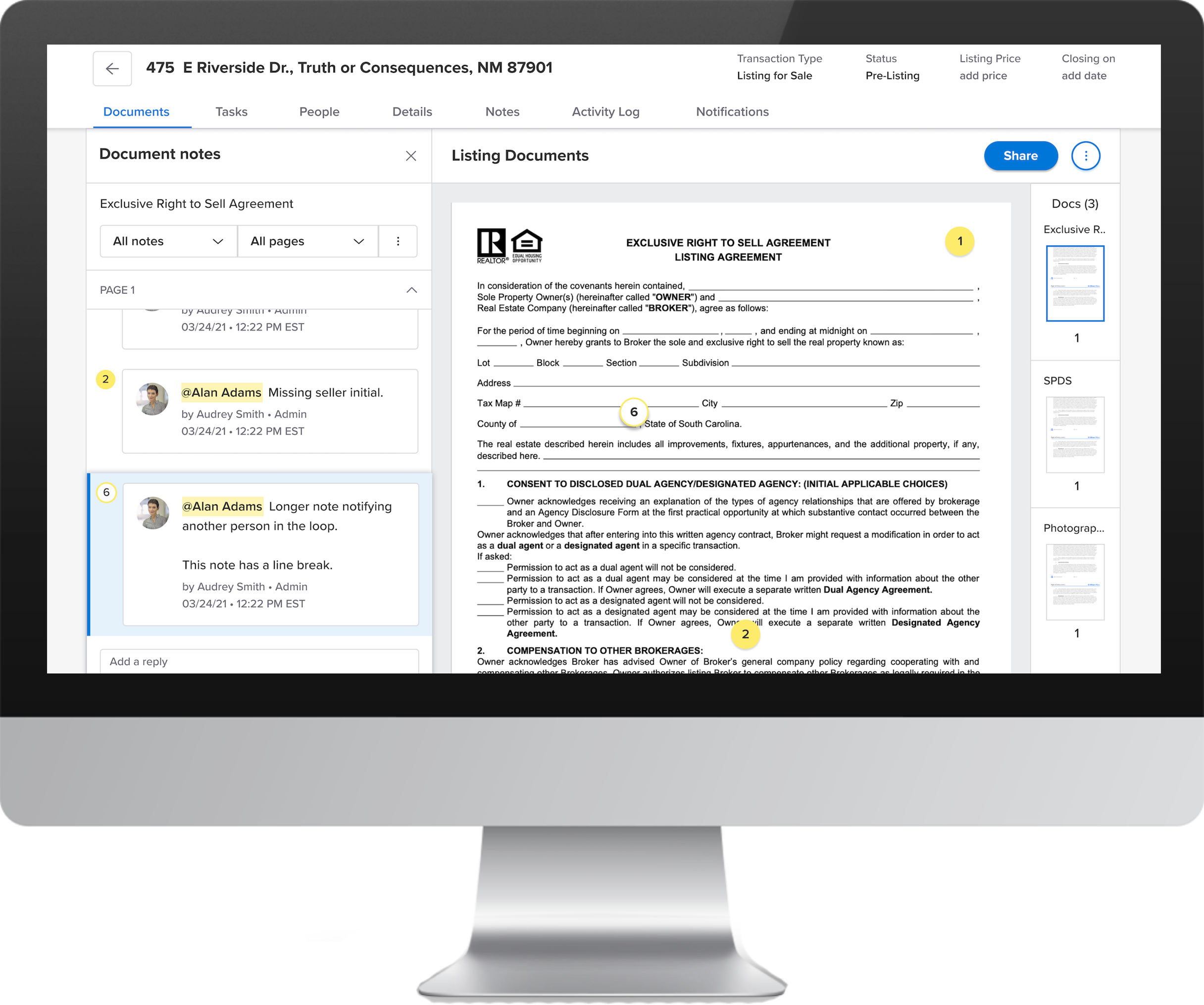 Got the Invite?

Take Dotloop 2.0 for a Test-Drive

If you've already been invited to test-drive dotloop, simply follow the steps below. If you have not received an invite and would like to help shape the new dotloop through your feedback, make sure to request early access by joining the waitlist.

Step 1. Open or Create a Loop. Sign in to your dotloop account and open any existing transaction or create a new one.

Step 2. Flip the Switch. Once you're inside the transaction, toggle to the "Try out new view" switch in the yellow bar at the top of your screen.

Step 3. Share Feedback. As you explore dotloop's new transaction experience, make sure to share your feedback by clicking the link at the top of your screen.