Keep Real Estate Clients for Life with Dotloop + Mailchimp Integration
Provide a Lifetime of Client Value and Unlock Numerous Post-Close Opportunities With This One Email Automation Integration
Closing one deal feels pretty good, but what if you could turn every deal into four deals?
By connecting dotloop to Mailchimp, you can easily trigger long drip email campaigns that will keep your name relevant and top-of-mind among customers long after the initial deal has closed.
By integrating dotloop with Mailchimp's email automation platform, your customers will be more likely to turn to you when they're ready to open their next real estate deal or when their friends ask if they know of an agent.
Over 90% of clients would work with their agent on their next transaction, but only 17% actually do, because the agent didn't keep in touch. And as much fun as it is to grind out and generate new leads, constantly finding new clients can cost 5x more than simply keeping your existing clients.
Sending out beautiful, timely emails to past clients can greatly improve the lifetime value of a client, and it's easier to set up and scale than you may think.
The dotloop to Mailchimp integration allows you to sync as much of your loop data into Mailchimp as you'd like by creating custom fields in Mailchimp to match your loops. All this data can be used to intelligently trigger timely and relevant emails.
Possibilities include:
Home Anniversary Emails.
Sync the "Closing Date" into Mailchimp and then using the
date-based automation
, to send a yearly "Happy Homeowner Anniversary" email to your client.
Client Review Request Emails.
Sync "Loop Status" into Mailchimp and then set a delay of one week on a campaign that is triggered when the Loop Status is updated to "Closed." Build a campaign that requests client reviews with links to your profile on Zillow and Google. (Zillow Premier Agents can also
automate client review requests
directly from dotloop.)
Home Value Emails. Create a quarterly email campaign for all your clients inviting them to see their updated "home valuation report." In Mailchimp, you'll be able to see who clicks and follow-up with those customers regarding their thoughts on listing.
Event Invitation Emails. Invite past clients to community events you and your team plan throughout the year, from Fourth of July barbecues to movie nights. You can even target customers by city or zip code for smaller gatherings.
To get started, follow these steps:
Step 1. Sign up for a Mailchimp Essentials plan if you don't already have an account.
Step 2. Create the Custom Fields in Mailchimp to match the information you will be syncing from dotloop.
Step 3. Turn on the dotloop Participants to Mailchimp Sync. Start building out those campaigns.
Within a few minutes, you'll have launched your first automated campaign, effortlessly creating future touchpoints for all your clients. Now, when the time comes for their next deal, your name and email will already be near the top of their inbox.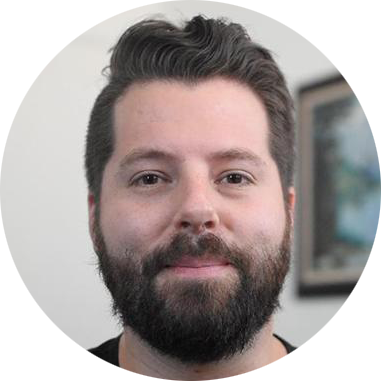 Gabriel Hagstrom
Gabe Hagstrom has been designing and executing marketing strategies for over a decade across the real estate, tech, ecommerce and fitness industries. He gets out of bed everyday with a mission to make complicated ideas simple. Along with the rest of the team at API Nation, he has set out to build a platform where the complications of connecting and automating a world of apps are made simple. You can find him in San Diego, teaching hundreds of real estate professionals how to run their business and marketing more efficiently by connecting and automating their applications.