dotloop's Premier Agent Integration
Most sellers, when choosing an agent, look at their reputation (73%) and recent sales (66%) before deciding.

Win More Clients Without Lifting a Finger
Outshine the competition with dotloop's Premier Agent integration, which helps you build a stronger online presence and gain more exposure on Zillow.

Strengthen Your Online Presence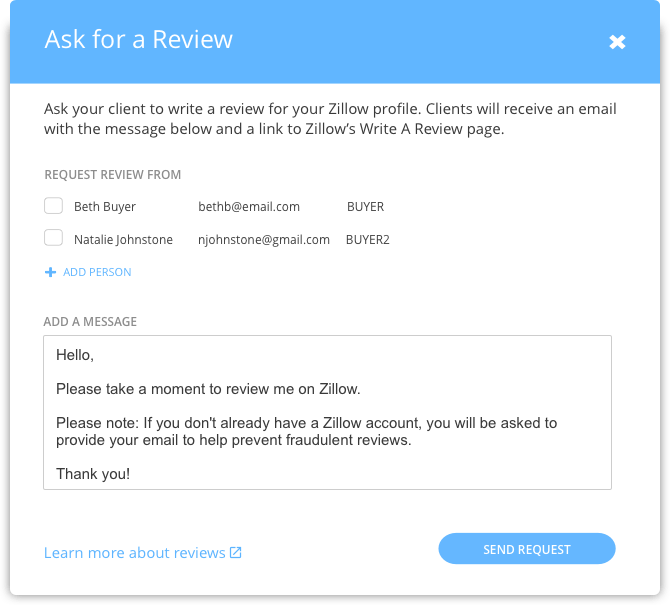 Request client reviews directly from dotloop
Keeping your reviews up-to-date just got easier – quickly send a review request for your Premier Agent Profile straight from dotloop.
Show off your selling power
Dotloop automatically updates your agent profile with all recent sales.
Much more in store
Coming soon: tighter integrations with Premier Agent, better reporting and visibility, and more ways to build your brand.