5 Reasons Why Real Estate Clients Should Notarize Documents Online
Digitally Notarize Your Home Transaction with Confidence
Thanks to today's secure online platforms, a homebuyer in today's market can practically complete the real estate transaction from the comfort of their couch!
Notarize and dotloop have teamed up to deliver a seamless notarization experience to make the homebuying transaction streamlined and time-saving. By taking advantage of this online notary service, you can:
With Notarize, notaries are standing by 24/7/365 for your convenience, and signing parties don't need to be physically together to complete the process. Notarize is able to use any two-way audio/video device, including a tablet, phone or personal computer. With Notarize, you simply upload your documents, including a picture ID and connect with an online notary in seconds to notarize your documents within 15 minutes.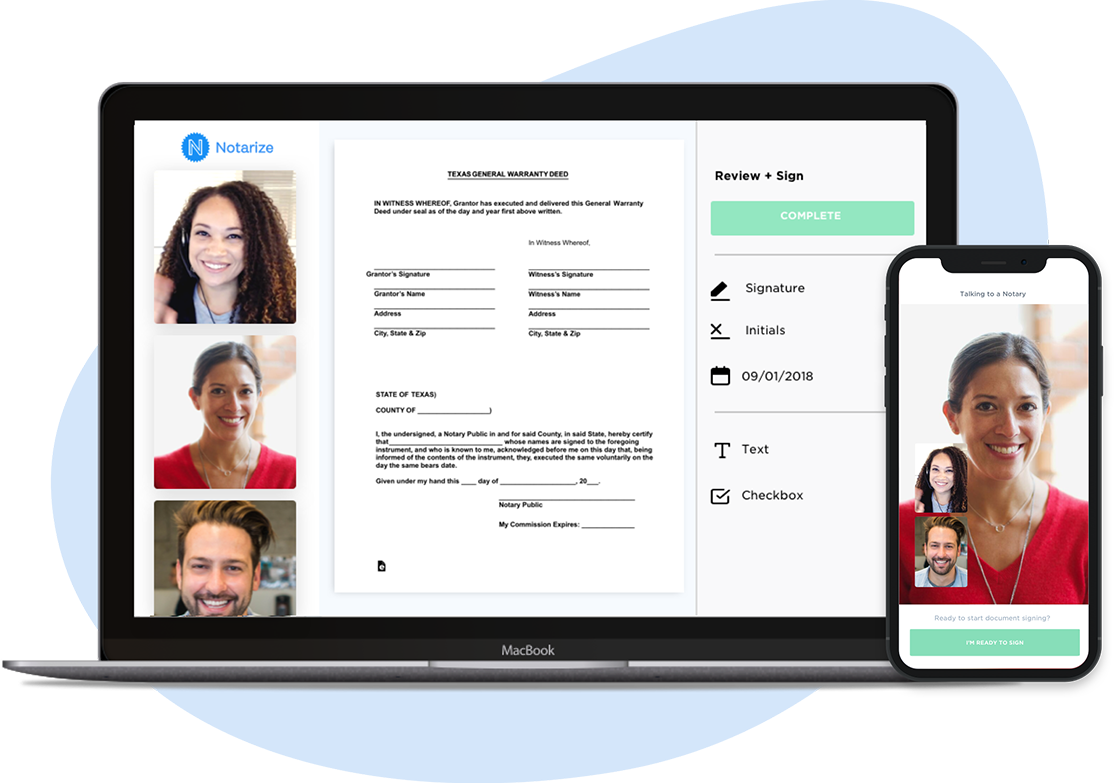 Your personal information is safe and secure with True ID fraud prevention featuring multi-factor authentication including dynamic knowledge-based authentication (KBA), credential analysis and notarial session video recordings.
Redoing paperwork is frustrating. Notarize achieves an estimated 97% first-time completion success rate. All signature fields are highlighted and clearly marked, ensuring no signatures are missed. Signing is flexible so you can sign, save and come back to the document "where you left off." The platform also allows multiple parties to sign at different times.
Notarize enables agents to visualize progress of where each document is in the signing process and where signatures are still pending via notifications.
Reduce car travel, paper printing and other environmental waste through a purely digital solution.