Increase Lead Volume and Grow Your Brokerage
Join the most targeted lead generation program for brokers
Start today
Easily Target Active Agents
Dotloop Promote is a new pay-per-lead program that lets you market directly to qualified agents. A great way to advertise events, promote services or recruit new agents.
How does it work?
Once enrolled, you insert a banner marketing your brokerage in every email your agents send in dotloop. When an interested agent clicks on your banner, we capture and send that lead information to you for follow up.
These banners increase your brand awareness and are more targeted than traditional advertising because you are reaching active agents. They also allow you to easily control your spend because you only pay for the leads you receive.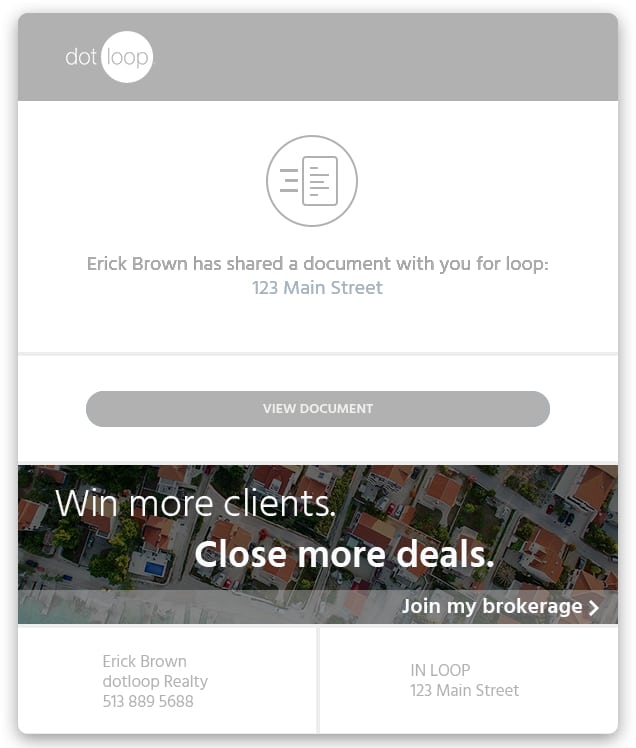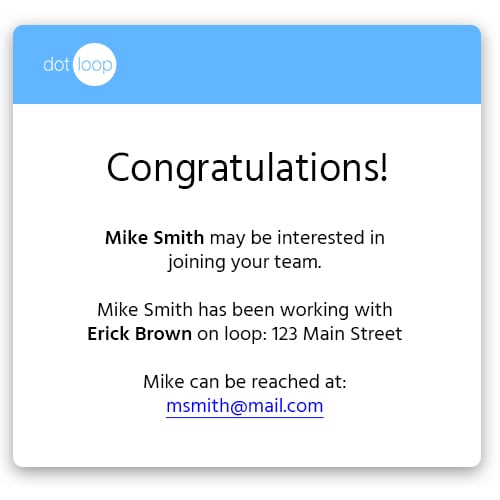 Simple Lead Management
Full contact information
We deliver lead name, email, phone number, and details on which of your agents solicited the lead.
You control your budget
No matter how broad your marketing message, you control your budget and only pay for the leads you receive.
Easy to Manage
Managed right from your dotloop dashboard to seamlessly fit into your existing workflow.
Get started today
Increase lead volume and grow your business with an easy, targeted advertising program for real estate brokers.