We'll Do The Heavy Lifting
Every brokerage and team has unique business needs but they don't always have the time or resources to execute. That's where dotloop PRO comes in.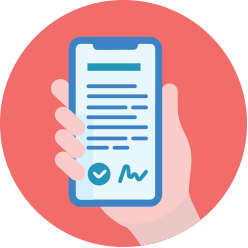 Transaction (Loop) Templates
Loop Templates, available for Teams and Business+ users, save time by allowing users to control the people, documents, and task lists that are auto-added when loops are first created, as well as what documents and information are required before review.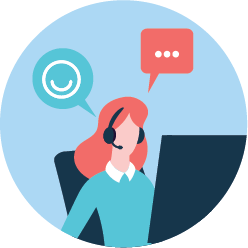 Personalized Training
As part of the dotloop PRO subscription, you can book online training sessions with a dotloop PRO Instructor. For Business+ and Teams, this included 3 sessions per subscription period. Our training team will use the custom templates built with the dotloop PRO Team to train your agents. For Premium Users, you will receive access to our Certified Looper course. This course was designed and created by dotloop's Director of Training.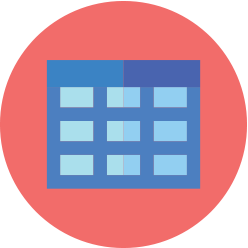 Field Calculations
Field Calculations are similar to formulas found in spreadsheets. They're commonly used in: Buyer/Seller Estimated Net Sheets, Commission Disbursement Requests/Authorizations, and Purchase/Sales Contracts.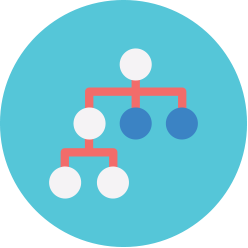 Custom Compliance Workflows
Custom workflows allow agents to click one button to submit their transaction documents to an admin/broker for review and give brokers/admins the ability to see everything that is happening with their agents.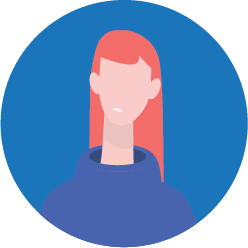 Expedited Service and Support
Gain access to a VIP queue for admins and agents when calling into dotloop Phone Support and when submitting new documents to be set-up. Think of it as a "fast pass" at an amusement park where you bypass the long lines. Estimated project times are:
New documents to set up: 1-3 business days
dotloop PRO Template Projects: 3-5 business days
Phone Support: Next Available Representative.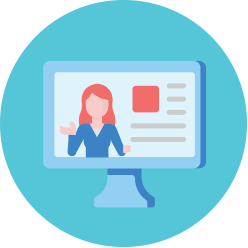 Guided Integration Set-Up
To seamlessly connect your tech stack, take advantage of dotloop's custom API and Single-Sign-On. Get access to a dotloop Expert to help your developer troubleshoot issues. (Note: this service does not include a developer from dotloop, it only provides development resource guides and a dotloop Expert to investigate potential issues.)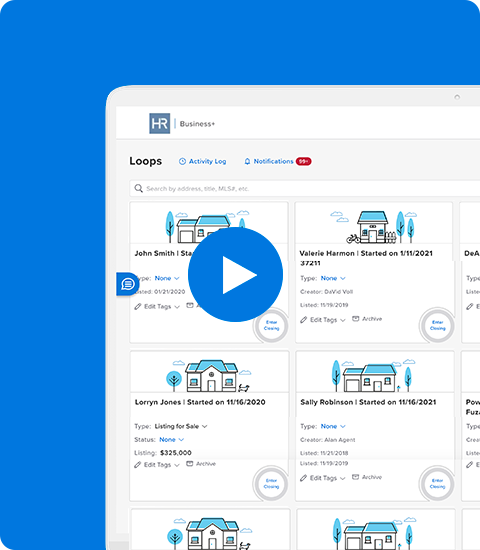 Onboarding Dashboard
Virtually onboard new real estate agents with a fully digital HR dashboard. Reduce costs, improve tech adoption, streamline the signing and sharing of onboarding forms, and empower admins to standardize the process with custom checklists.
Create digital onboarding packets
Use checklists to instill accountability
Automate a seamless onboarding experience
Frequently Asked Questions
How is dotloop PRO different than Success?
Dotloop PRO services provide custom work done for you, as well as VIP access to the front of the line for support requests. Success, on the other hand, provides you with the know-how to do the work yourself.
Can I customize my dotloop account myself?
Absolutely. If you want to do the work yourself, check out our resource center for help.
Will you build our APIs as part of dotloop PRO?
No. Dotloop PRO will offer guided API/SSO help, but you will be required to bring a developer to the table to do the actual work.
How do I schedule an appointment with the dotloop PRO Team?
Once you have subscribed to dotloop PRO, you will have a dotloop PRO Discovery Call via Zoom. Your dotloop Sales Consultant or Partner Success Manager can help schedule this. This call is our introduction to you to find out what types of services you would like to utilize. After the call, you will receive an email with links to the different appointment types. These links can be sent again upon request at any time. All dotloop PRO calls are conducted via Zoom for easy screen share by both parties.
Will I have one point of contact for dotloop PRO?
The dotloop PRO Team is a small but mighty team. To ensure that you receive help quickly, calls scheduled will go through a round robin for the first available dotloop PRO Representative. Detailed notes about previous conversations and projects are kept to ensure you have a productive meeting no matter with which team member you speak.
Does the dotloop PRO Team handle phone support?
No, the dotloop PRO Team can be reached via email or by scheduling a Zoom appointment.
In situations where you need immediate assistance, please reach out to our amazing Partner Experience Team at 1 (888) 368-5667. With the dotloop PRO subscription, admins and agents are placed into a VIP Support Queue for the next available Partner Experience Team Member.