1. Long Essays Lose the Reader
Zillow recommends keeping your description to 250 words or less, including the headline. Not only will this keep your entry within the limits of most multiple listing service (MLS) and sites like Zillow, but a concise description loaded with information, storytelling and imagery will keep your buyer reading to the end. Remember, every word needs to work hard in a listing description.
"Great listing descriptions are not too wordy. They showcase elements of a home that appeal to buyers, identify any areas of concern and are not too repetitive," says Ali Corton, Realtor and Branch Director of Sales & Recruitment, ERA Key Realty Services, Framingham, MA.
Miami Association of Realtors® Trainer Christy Denys recommends listers ensure that the first two sentences are the most powerful, as some aggregate websites will truncate the bottom remarks.
2. Play to the Local Draw
While a high-rise condo in Chicago's West Loop may flaunt the private roof deck overlooking the city, the hottest neighborhoods along Florida's Gulf Coast are all about the boat docks and waterfront access. By pairing key features of the home with a top attraction of the local area you can create a winning combination.
3. Think Outside the House
State what the buyer cannot see in the pictures, such as "close proximity to schools or highways," says Corton. If the house is within walking distance to shops and restaurants, call it out.
"People want to know what's around the actual property," says Denys. "Consumers are buying not only the home but also the lifestyle. Make sure to list amenities and transportation. Also, walkability is a big selling point."
4. Use Key Phrases
According to Zillow Research, listing descriptions with "barn doors" sold for 13.4 percent more and 57 days faster, while homes with "shaker cabinets" sold for 9.6 percent higher than expected and 45 days faster. Other words that get high marks in Zillow listing descriptions include "stainless" when describing appliances, "granite," "landscaped," "updated" and "impeccable."
When it comes to a new set of windows or a new roof, make sure to call out the date, advises Corton: "2019 double-paned windows" and "2020 tile roof."
You may need to adjust your listing language, depending on the demographic, adds Miami Association of Realtors® Trainer Connie Nieto. "While you may say 'starter home,' a key phrase for millennials, it may be 'handyman special' for boomers."
5. Avoid These Phrases
Some experts recommend avoiding the words, "Fixer," "TLC," "cosmetic," "investment," "investor," "potential," "bargain" and "opportunity," noting these terms readily flag opportunity for negotiation and should be used only for homes that need tons of work and are priced appropriately.
6. Add Detail and Deadlines for Quick Sales
Tight inventory in the current sellers' market has prompted many listing agents to waive inspections or list "as is." Accordingly, Corton has seen a number of descriptions list more detail, firm deadlines for offers and requirements, like no contingencies.
7. Spin the Negative Into Positive
Most properties have some downside, and it's best to own up to those shortcomings upfront. Often, those less-than-desirable features can be reframed into a positive. Take for instance, a small bedroom that might offer a second life as a home office. Or the absence of a yard could be spun into "low maintenance." With a little creativity, you can make the negative more positive.
8. Avoid Abbreviating Terms
While it can be tempting to abbreviate common terms for space, remember the average consumer doesn't "live" in the real estate world and many abbreviations can get lost in translation. Avoid shortening "4 bedrooms/2 baths" as "4/2" — rather, use 4BD/2BA. Instead of "HB" for half bathroom, use "1 /2 bath."
9. Play to Key Demographics
If you're listing in a hot millennial neighborhood, showcase tech features, like smart home systems with doorbells, cameras or thermostats as well as solar efficiency features.
Millennial techies are highly attracted to homes with connected devices, in which the appliances, security features, cameras and smart TV can be controlled from a phone, says Miami Association's Denys.
"Green concepts are also better received and understood by the younger generations; whereas, features like single-level living and physical attributes resonate more with older generations, who plan to age in place," says Corton.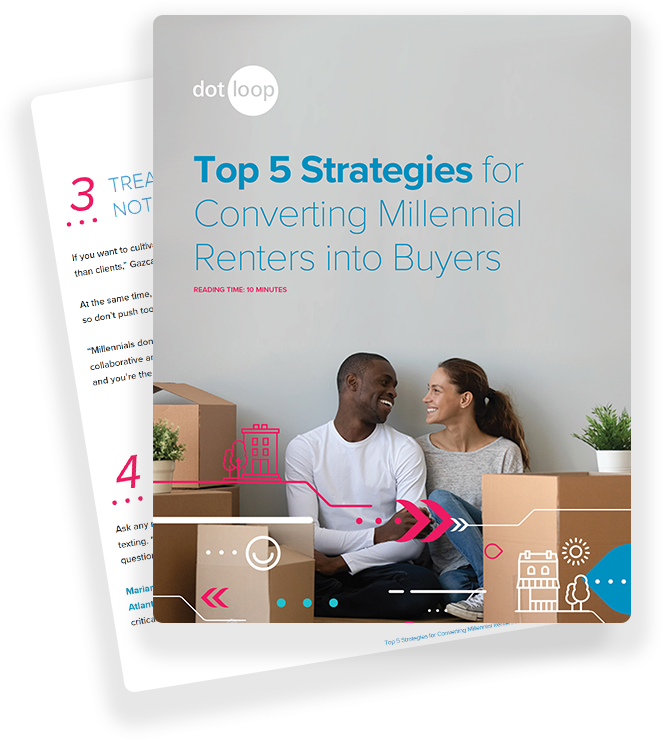 Free eBook: Top 5 Strategies to Convert Millennial Renters into Home Buyers
Download this free eBook to discover industry insider strategies for converting millennial renters into buyers.
10. Stay Compliant
According to the Fair Housing Institute's Advertising Guidelines to Compliance, agents cannot "make, print or publish … any notice, statement or advertisement … that indicates any preference, limitation or discrimination based on a person's race, color, religion, sex, handicap, familial status or national origin."
It's also illegal to mention national origin and gender. These limitations cover any communication whether in writing, over the phone or in person.
Avoid statements like "multicultural community," "no children" or "Christian roommate."
11. Show Don't Tell
Of course, a great listing description wouldn't be anything without terrific photos that show multiple views and perspectives of the home. The quality of the pictures is more scrutinized by clients than ever before. Home buyers are used to viewing a home through the lens of drone photography, 3D walkthroughs, video and well-staged panoramic shots. At a minimum, every shot should be well lit and in proper resolution.
12. Call Out Upgrades
Buyers want to know of any upgrades made to the home, reminds Denys. "Are there any brand names for appliances? Any warranty or guarantee that can be transferred to the new owner? Call it out."
13. Define Extra Living Space
In the wake of the pandemic, more multi-generational households are looking for bedrooms on the first floor, while space and privacy are big draws to those families in which older children are still living at home, says Miami's Nieto.
Denys agrees. "Regardless of rural or city, people are looking for space. Whether it's a backyard or even a large balcony, make sure to highlight that space."
14. Note if Leaseable
In Miami, a popular destination for tourists and second-home buyers, many people are looking for leasing as an option, says Nieto. She advises detailing how long the lease would be. Also, make sure to check any restrictions. Some HOAs and condos require that owners own the property for at least 12 months before they can lease.
15. Store & Share Listings in Dotloop
Corton uses and trains her team of Realtors® on dotloop's real estate transaction management software for sharing draft listings with sellers, agency disclosures prior to meetings and photos of properties.
Right after signing the listing agreement is the perfect time to open up the MLS form in dotloop, says Nieto. "You'll want to start filling out that form with your customer when the details are still fresh, ideally while you're still on the property."
Dotloop's mobile app lets you complete the entire listing and transaction process on a laptop or phone. You can manage documents, eSign, share documents via text, scan documents, convert pictures into PDFs, manage tasks and much more all from your phone.