How Real Estate Agents Can Leverage Video During Social Distancing
Connect with Your Clients In a Human and Memorable Way
I got the opportunity to share a virtual stage with Alicia Berruti, National Speaker from BombBomb. During this webinar, she shared great actionable insights and tips on how real estate agents can continue to nurture their relationships and create value using video.
Did you know just the act of viewing a video of a human's face stimulates the feel-good hormone serotonin? Now, more than ever before, it's time to pivot, stop the sales pitch and just be present.
Clients today are less interested in hard data and more interested in the human side of what's going on in their communities. Connect with prospects and clients over video to share community updates, local open restaurants and charities. Show up in memorable ways.
BombBomb's screen recorder helps you explain MLS data and comps by featuring your face on the side of a screen that also displays the data.
Another creative to way to leverage the BombBomb screen recorder is to go over contracts in dotloop before sharing them with clients. This is something real estate agents should be doing regardless of social distancing.
When you can't be there in person, record a video with the mobile app. Use the screen recorder to speak directly to specific information and BombBomb's new pause and flip feature to create seamless videos — no editing required!
Also, Zillow's 3D Home app makes it easy to capture every angle using only your phone. Prep and plan with a best practices checklist.
It is critical to remember that imperfect, genuine videos often win over polished and professional. People connect when you show your human side. Don't overthink it. Be yourself.
Turn on the lights and open the doors.
Plan your path through the house to avoid walking back through the same place.
Put your phone on airplane mode to avoid interruptions while recording.
Don't forget the garage, closets, laundry and a glimpse of the neighborhood.
Pan the street facing the house before entering the front door.
Narrate throughout the tour pointing out finishes and any features on the buyer's wish list.
Get the "automagical" power of contact syncing with BombBomb and dotloop integration. Pull in closing dates to send anniversary videos. Remember: The No. 1 reason consumers don't use agents again is they forget their name! Use video messaging to keep your brand front and center.

We want to thank Alicia Berruti and the BombBomb team for partnering with dotloop to bring you this webinar and supporting the real estate community during these times of uncertainty.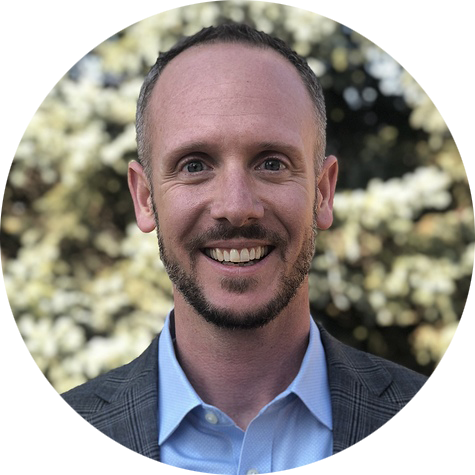 Jason Reinking
A 14-year veteran of the real estate industry, dotloop's Director of Business Development Jason Reinking oversees strategic partnerships with a focus on identifying opportunities for new revenue and product enhancements through third-party integrations.