Dotloop Now Available to All Members
Bridge Association of REALTORS® members can enjoy access to dotloop, a complete transaction management software and get up to 100 transactions ("loops") as a member benefit. Plus, you'll find all local and state association forms available natively in dotloop.
Sign UP Free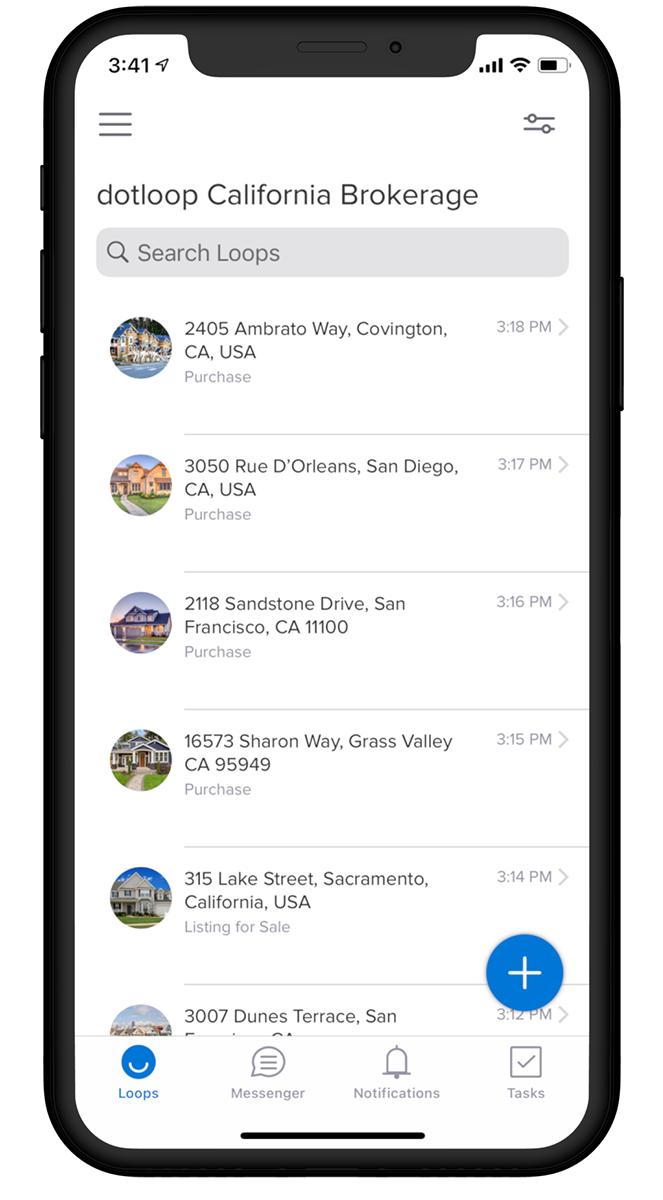 What is Dotloop?
Dotloop is a complete real estate translation management software that provides eSignatures, forms, sharing, compliance, analytics, storage and more.  Click here to learn more.
With its highly rated iOS and Android apps (47,000+ reviews at 4.8/5 stars), you can create transactions in seconds and keep deals going on-the-spot.
Your Associations Membership Gives You More




How to Access Your Association and State Forms
If you don't already have a dotloop account, sign up for free today. Once you've logged into dotloop, follow the quick steps above or watch the video to unlock your interactive Bridge AOR forms.
Become a Dotloop Expert
Training opportunities for real estate agents, transaction coordinators, brokers and teams
California Agent Training
Whether you're new to dotloop or just need a refresher, our training for California agents will help you navigate your account and efficiently close deals.
Account overview
How to access your state and AOR forms
How to create transactions
How to edit, share and eSign documents
How to create tasks
Brokerage Admin Training
This training is designed to help brokerage admins and transaction coordinators streamline compliance and increase productivity with dotloop Business+.
Document review process
Dashboard organization
Template customization
People management
Workflow modification
Leading Real Estate Transaction Management Software
See why over 10,000 real estate brokerages and teams trust dotloop