A Visual Breakdown of Industry Trends
Download all 4 infographics!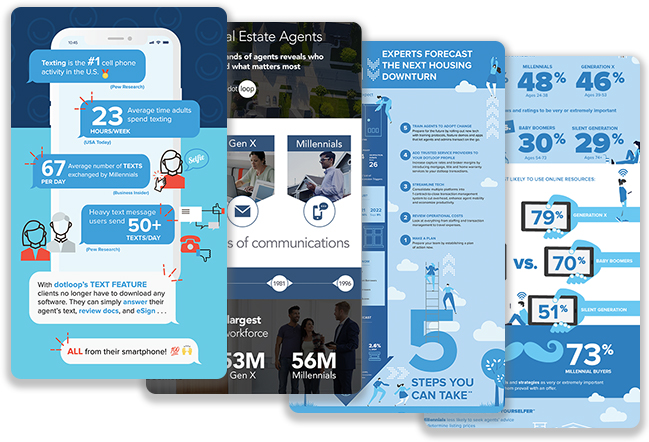 What Today's Agents Look for in a Brokerage
Learn what thousands of agents said are must-haves when looking for a brokerage and the order in which different generations prioritize the following: tech tools, commission splits and culture.
Expectations from Millennial Home Buyers
This young generation represents 42% of all home buyers in the U.S. Learn how to effectively communicate with them to win their business and ultimately meet their expectations.
How Texting is Changing Real Estate
With texting being the #1 cell phone activity in the country and having an open rate 4X higher than emails, this medium of communication is already changing the way real estate transacts.
Housing Downturn Predicted for 2020
Expert economists are predicting a recession around 2020. Learn how with the right preparation, real estate brokers can turn the coming challenges into opportunities.