How to Recruit Talent and Empower Agents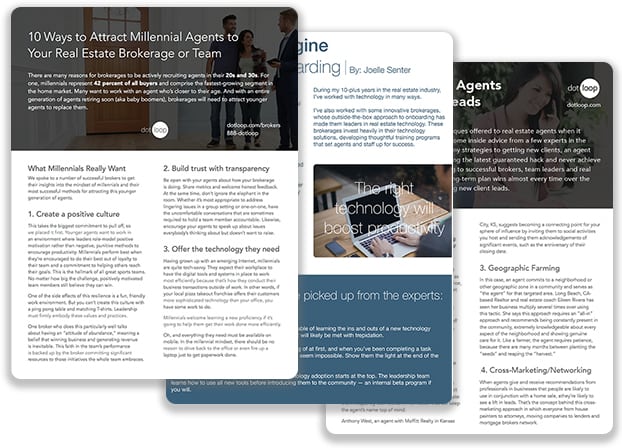 10 Ways to Attract Millennial Agents
Millennials have impacted the real estate industry as home-buyers (42% of all home-buyers) in a big way. Now that they represent the largest generation in the U.S. workforce, get to know what really motivates them to make your recruitment efforts more effective.
Where Top Agents Get Their Leads
"Give a man a fish and he'll eat for a day. Teach a man to fish and he'll eat for a lifetime." Same concept applies to lead generation and agent development. You can feed your agent leads, but if you really want them to become top producers show them how to generate their own.
4 Ways to Reinvent Agent Adoption
If you're not ensuring that agents adopt the tools you provide for them, you're losing money. Tackle the top adoption hurdles with this 4-step roadmap and avoid joining the 70% of organizations who fail to implement changes.