Webinar Recording | Intro to dotloop for Teams
Watch How dotloop for Teams Empowers Rainmakers and Admins
Get a free demo of dotloop for Teams, today!
Inefficiencies slowing down your team?

As a team owner, do you have complete visibility into your team's productivity? Are you able to quickly scan all the transactions that are currently under contract? Do you know who your top producers are on any given day? Are your admins able to jump in on a transaction and lend a helping hand with signatures and document sharing when the agent is busy?
If you answered "no" to any of the above questions, you need to check out the top 7 features of dotloop for Teams below.
Top 7 features of dotloop for Teams
1. Make data-driven decisions
The team dashboard is great for providing at-a-glance snapshots of your business. It's like an instant health checkup, providing critical data, such as number of homes sold per month, those under contract and those that are active. Team leaders, admins and transaction coordinators can see team totals or the individual performance of an agent. This feature is great for monitoring your business in real time and helping you identify star agents as well as underperformers.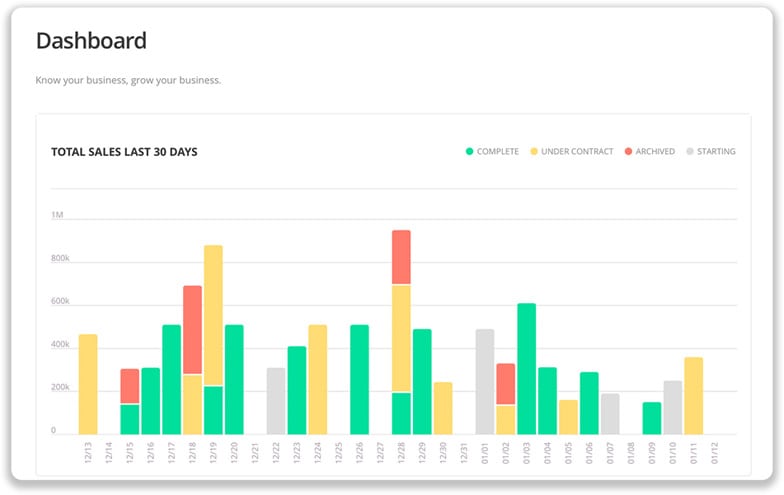 2. Simple Yet Robust Compliance
Based on the transaction type, admins and transaction coordinators can customize the way a deal goes through the compliance process, from who gets notified to the types of documents needed before submitting for review. Admins can also tag transactions so they will instantly see what's closing this month, under contract, sold, or even where the lead came from: website, social, referral and more.

3. Acting On Behalf
Dotloop for Teams gives admins and transaction coordinators the ability to "act on behalf" of the agent. Why is this important? Let's say that an agent just received an offer for one of her listings but she's driving or with a client and won't be able to review and send the offer to the sellers in time. With the team dashboard, admins can easily review the offer documents and share them with the sellers as if they were that agent. This is not only convenient for the agent, but the activity log will accurately track everything that was done by the admin on behalf of the agent.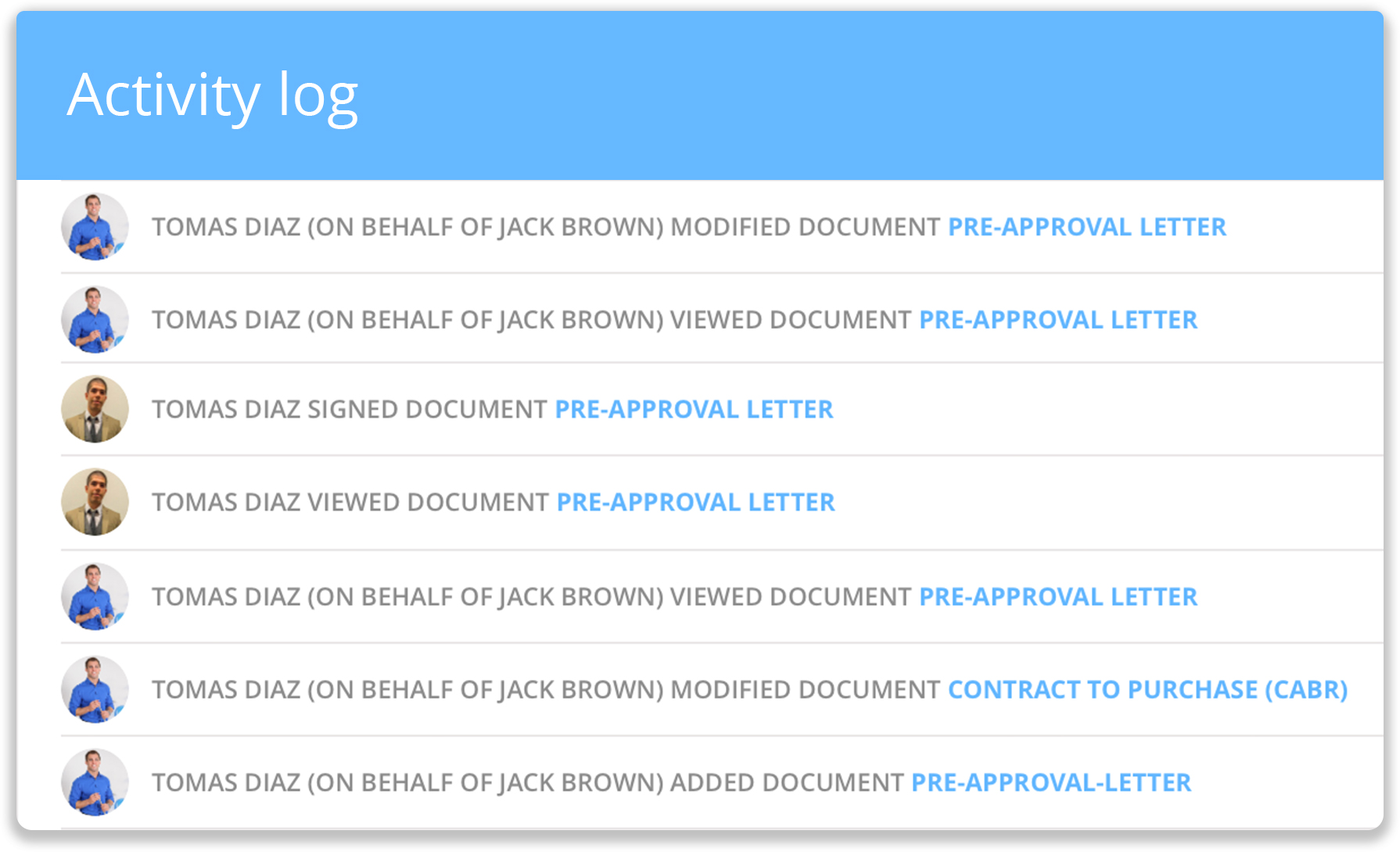 4. Instant Notifications
Enable your admins to stay in the loop with real-time email and push notifications. For instance, when a buyer signs a document, the agent, as well as the admin, can both be notified if they want.

5. Transaction Templates
With Loop templates, agents can start transactions that already contain all the necessary documents, people, and tasks with a single click. This empowers your team to save time and create a great client experience.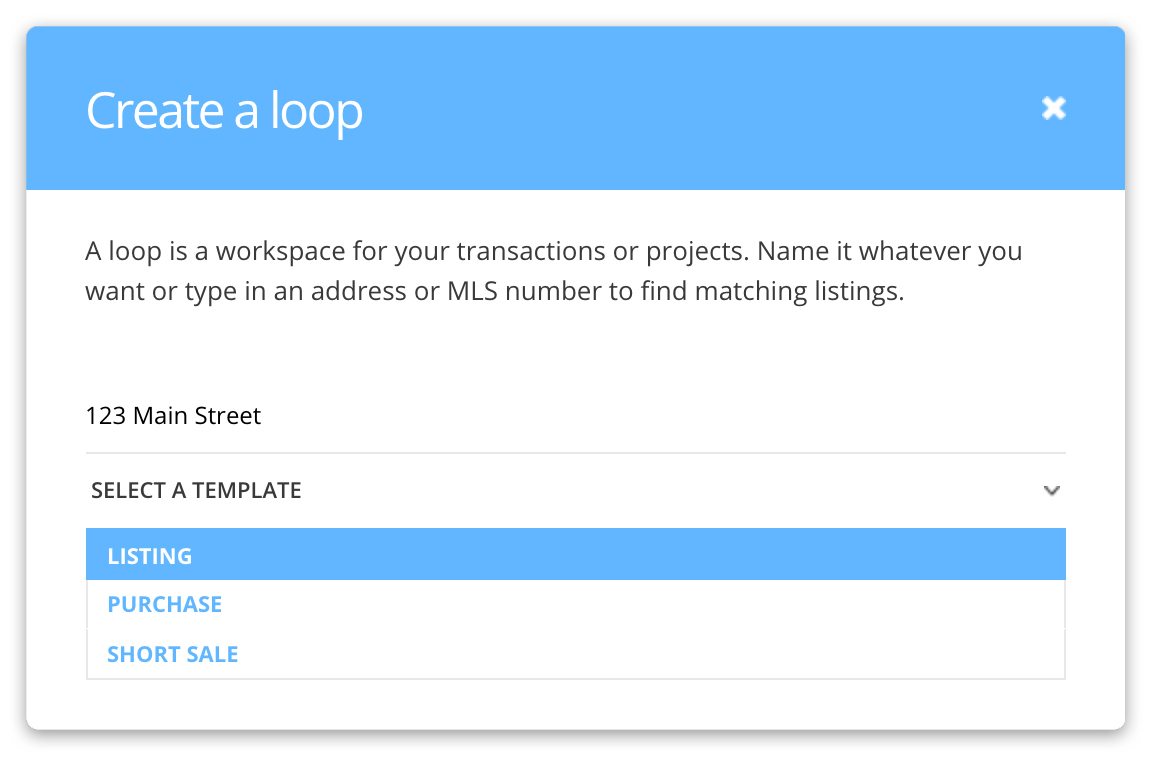 6. Dedicated Success Manager
As a dotloop for Teams customer, you receive access to a dedicated Success Manager who not only helps you set up your dashboard and onboard your team but is also there as a consultative resource for the life of your business.

7. Custom Branding
Add your logo and colors to your team dashboard to always keep your personal brand front and center.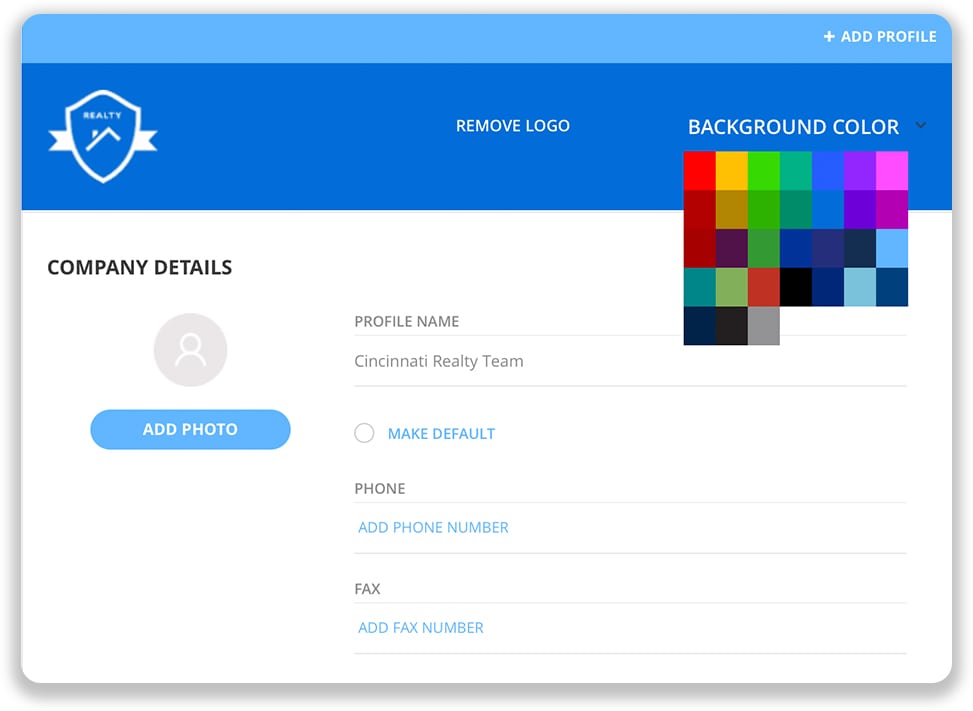 Get a free demo of dotloop for Teams, today!